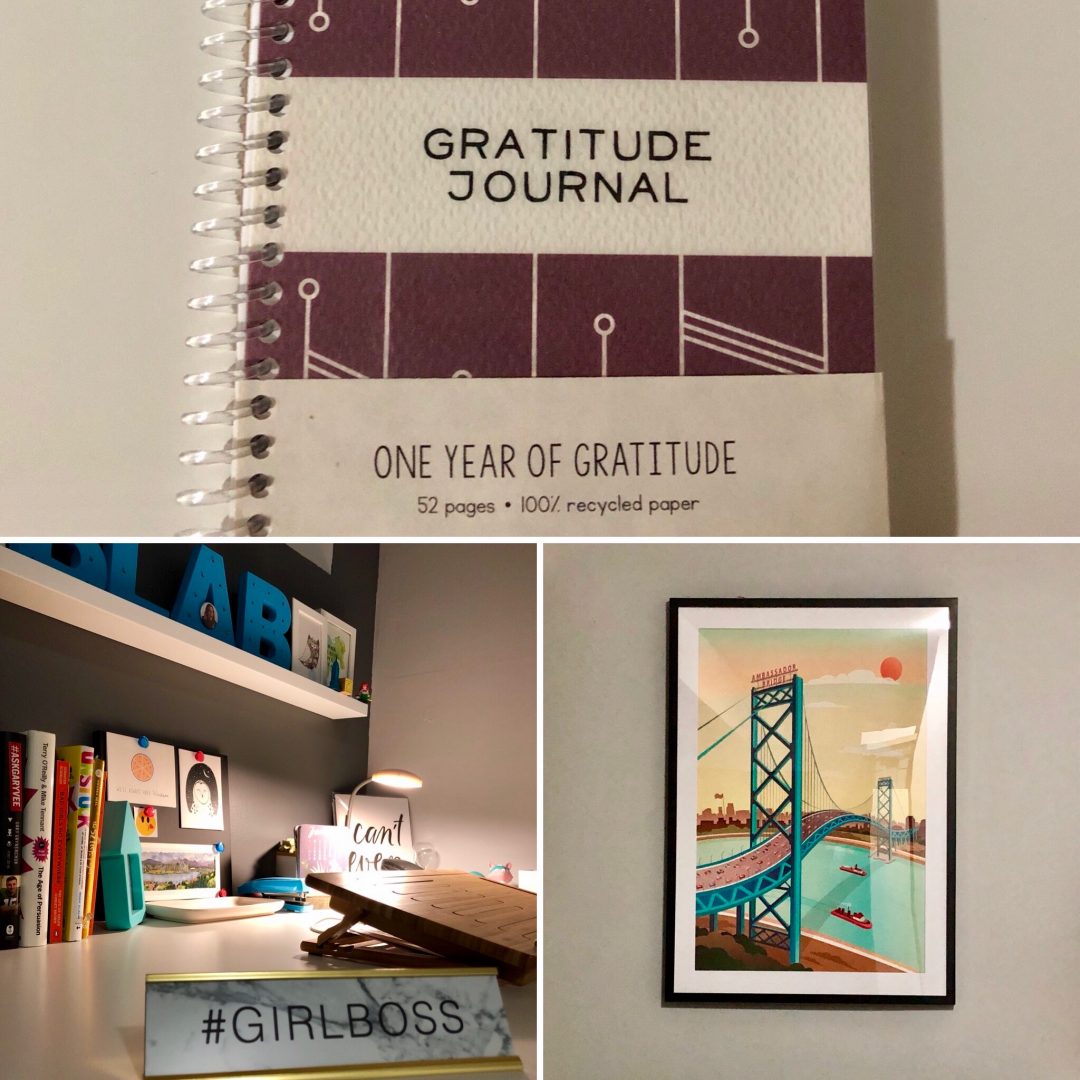 At the start of every year I always end up running around in a frantic whirlwind trying to catch up (and clean up) after a month of hectic holiday plans. At some point, when everything starts to calm down, I take it upon myself to organize my work space and freshen everything up for the months to come. There's something to be said about starting fresh in January. It seems entirely possible to focus on goals and motivation comes easily with a blank slate laid out in front of you. The possibilities are endless and things seem so much less overwhelming when you have full control of the direction you're going to take moving forward.
Usually after the holidays I have some new knick knacks to add, books to make space for, and a new calendar to put out. It gives me an excuse to tidy up, organize paperwork and purge/donate some unused items from the previous year. God knows I have way too many notebooks and pens for the average human so this step is essential to ensuring I don't end up buried in unnecessary supplies. It's also a wonderful reminder to kick it old school from time to time and take notes on paper instead of digitally. Never underestimate how inspiring a cute notebook can be! This year I was gifted quite a few new items for my office and was excited to make space for them. I added a cute desk calendar, a gratitude journal from local maker Pocket Squares, a beautiful gold notebook, a really fun #girlboss desk sign and an awesome Ambassador Bridge print from local agency Dark Roast Digital.

Do you refresh your work space every January?
What are your organizational tips/tricks for your home office?