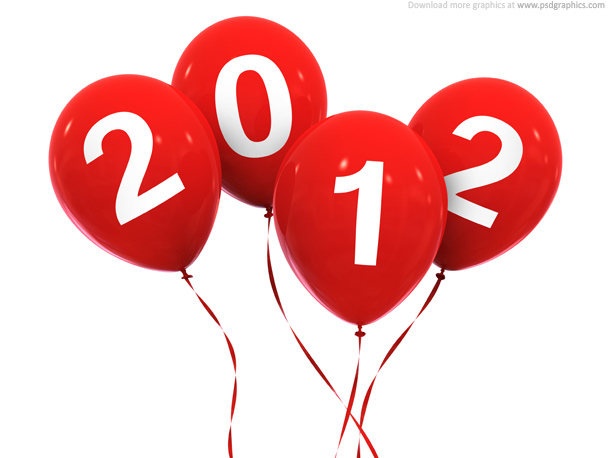 It's that time of the year again and this weekend Hollywood will be honouring the best of the best at The Oscars. To commemorate this special event Blab Media is celebrating with the second annual Social Media Awards! We've put together a list of nominated businesses and startups with the most innovative ideas and the best concepts. We all have love for the film industry, but let's change it up and celebrate social media and the digital domain!
Most Promising Social Media Startup 2012
Yammer
Just because you're working doesn't mean you don't need to stay connected. Yammer brings the power of social networking inside the enterprise in a private and secure environment. It has the same level of usability as great consumer software like Facebook and Twitter, but its applications have been designed for business collaboration. The social network has been designed to help employees find expertise, answers and information across multiple departments and geographical areas. Yammer encourages the employees of any company to make connections internally. It gives companies the ability to break into team workspaces, create and share content, create networks for partners, integrate key applications, administer things simply and effectively and access everything on the go via mobile devices.
"Best Kept Secret " Online Network
Skillshare
Satisfy your curiosity with Skillshare and learn anything from anyone, anywhere. Users looking to teach and offer their skills on a global stage can post free classes. Users looking to learn can find classes in cities all across North America and beyond. This unique network of information encourages users of all ages and all walks of life to learn something new and offer their own skills to a world of eager people. It's definitely a network worth exploring! Who knows, you might learn something!
Best Emerging Mobile Payment Method
Square
Businesses all over the United States are adopting mobile payment methods and reaping the benefits. Square has revolutionized the way businesses process payments and has successfully created a new use for Apple and Android smartphones. If you're still not convinced, talk to the Girl Guide Scouts of America! They, along with other organizations such as The Salvation Army, use the mobile system to take payments for products (who doesn't love those cookies?) and charitable donations.
Best Mobile App
Flipboard
Who wouldn't want access to a pocket sized social magazine? The folks at Flipboard thought the exact same thing and when they combined the beauty and of print with the power of social media, a new app was born. Flipboard is designed to create a magazine out of a user's social content. There are multiple options for personalization and the app makes the chore of keeping up with news on social media a lot more entertaining and visually appealing!
Best Web App
Desk.com
In September 2011, Salesforce bought a customer service startup called Assistly and has since transformed the web app into Desk.com. Essentially it's an all-in-one system for delivering awesomely responsive customer support. The web app helps companies collect and organize all of their customer conversations into a prioritized, actionable list and equips support staff with the proper tools to respond to customers. Businesses can filter conversations on sites like Facebook and Twitter, to name a few, and delve through a variety of detailed analytics. Long story short, Desk.com is the premiere, cost-effective customer service alternative for businesses and companies of all sizes.
Best Customer Service Using Social Media
Media Temple
As a web host provider, Media Temple receives thousands of inquiries and support questions every day from people all over the world. Their Twitter page (@mediatemple) has become a hub of information and a place where users can connect with the company to instantly receive feedback and support. Their trained staff are available 24 hours a day, 7 days a week, 365 days a year. Their page even features a breakdown of each employees' initials so customers are aware of whom they're talking to at all times.
Best Viral Video
Nyancat
This video became a viral sensation after it was uploaded on Youtube in April 2011. It featured a Japanese pop song with an animated cartoon cat whose body is made of a pop-tart, flying through space, and leaving a rainbow trail behind it. The video ranked at number 5 on the list of most viewed YouTube videos in 2011 but please don't try and understand why because your brain may melt in the process.
Social Media played a prominent role in 2011 – not only proving its worth from a business and marketing prospective, but also emerging as a driving force in worldwide social and political movements. Social Media promises exciting new changes and even more success in 2012!
5. Social Goes Mobile
Nearly 50% of consumers now equipped with Smartphones, making it impossible to deny that these devices will prove to be the next phase of social networking activities. The power behind the mobile social movement lies in the capacity for smartphones to track where consumers are, who their friends with, and what's nearby. Social mobile efforts in 2012 will focus on tracking what and where consumers are purchasing.
4. Twitter Supports Brand Marketing
Twitter's release of business-friendly features will continue to drive this medium as a pivotal tool for brand advertising. Twitter continues to prove its ability to spark viral movements, increase word-of-mouth, and promote link sharing, making it a highly effective platform for spreading brand messages to consumers. Simplicity and effectiveness are the key strengths driving the increased integration of Twitter into traditional advertising campaigns. In 2012, brand advertising methods such as television commercials, will begin to integrate Twitter tags to push consumers to the site.
3. Television Programming Integrates Social Networking
Television viewing has naturally adopted social media activities, with many viewers already tweeting, texting, or calling their friends to discuss the shows they are watching.
In 2012, expect more shows that ask viewers to vote and interactive through their social networks, adding a whole new layer of content to traditional media. The launch of the new network, Get Glue, the TV equivalent of Foursquare, allows users to "Check In" to their favorite shows in order to collect stickers that tell the world what programs they like. Social media integration into our TV viewing habits will continue to gain popularity as the ratings for fully integrated programing becomes available.
2. Social Feedback Sparks Global Change
The Occupy Wall Street movement shed significant light on social media's capacity for rallying the masses. Consumer reactions to political, social, environmental, and economic challenges are felt in real-time through the social feedback and link-sharing ability of site such as YouTube.
Be prepared for the major political campaigns of 2012 to depend heavily on social networks and the power of social feedback. Political candidates will turn their attention towards building their political platform from their social platforms, meaning we'll be forced to sit through less annoying television commercials, while our personal opinions will be considered more valuable than ever before.
1. Google+ Gains Clout
Although most people still aren't sure if Google+ resembles the social structure of Facebook or the idea-driven architecture of Twitter, the New Year promises to see a rise in popularity of this particular form of social media.
More users are already signing up for Google+ and the term is officially the second-fastest rising search term of 2011, proving that the future is bright for this part-social network and part-social search initiative. Get ready to watch Google continue to blend the Plus platform into its other offerings, particularly through Gmail and toolbars, in the effort to help users incorporate Google+ into their daily social networking habit.