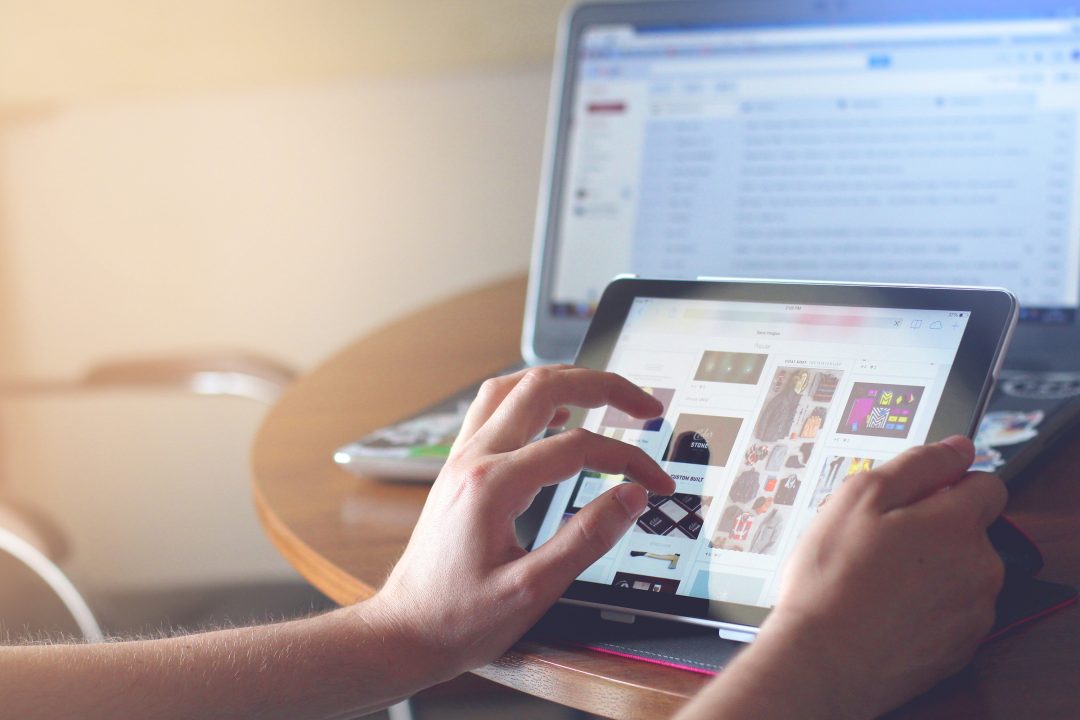 With every new year, comes new trends and opportunities for businesses. Surely we can all appreciate how far technology has come in such a short period of time and this year's social media trends are no exception. If you're looking to invest in social, reset your goals, overtake your competition or stand out in a crowded market, these are the five trends you'll want to consider as we move into 2018:
Augmented Reality Makes A Comeback
Hard to believe that it's already been five years since Google came out with a pair of glasses—Google Glass—that promised to bring augmented reality (AR) to the mainstream and change how we live and interact with each other. As you could have guessed by now, it was a flop. But now, multiple companies (Facebook, Google and Snap) are competing to enter or re-enter the market. After a handful of highly successful augmented reality apps, sales of VR headsets on the rise, and greater technological sophistication (faster internet speeds and better visual rendering), 2018 could very well be the year that AR takes off. If it does, and stays in the mainstream, you can bet that social media will be one of the most popular applications for the technology, bringing people together over vast distances and providing an entirely new user interface for social interactions.
The Continued Rise Of Live Streaming
Some businesses may argue that live streaming already dominated in 2017. About 80% of consumers would rather watch a live video from a brand than read a blog and 82% would prefer live video to written social media updates. Now that social platforms and users have settled into the concept, 2018 is bound to bring with it not only a cool new way to interact with audiences online, but an expectation for your brand to keep up.
A Change To The Standard Social Formula
Last year there were more than 50 million small businesses using social media to market their businesses. There's no doubt that social media is popular for a reason, but the increased presence of brand-written content is leading to fatigue among users which makes them less likely to respond or engage. This shift in consumer behaviour is going to force brands to re-think their approach and consider a more unique approach to content and messaging.
Gamification Extends Into Social
There's no doubt that users love interacting with each other, even with complete strangers! There's also no doubt that people love playing games so why not bring those two together to create a better overall experience? Since 2017 saw the rise of gamification and immersive gaming experiences, it's only a matter of time before we see an app that blends social media and gaming more naturally. There's no way to know what will come from merging these two interests but it'll definitely be something worth exploring when it does!
Social Ad Adoption
Now that brands are more established on social media, their focus is shifting to generating revenue and investing in ads. While most brands have already begun exploring ad potential across multiple platforms, this trend is going to grow even further as more small businesses catch up and work to compete with larger competitors.
While none of these trends are going to completely change the way brands and users interact with social media, they'll definitely make for an interesting year. If your business is going to remain competitive moving forward, you'll want to consider adopting and exploring these trends. Learn more about what they are, what value they present and how your business can leverage them for success.
Unsure how to move forward with your 2018 business goals? Consider scheduling a customized training session with Blab and start 2018 off with the knowledge you need to make things happen!