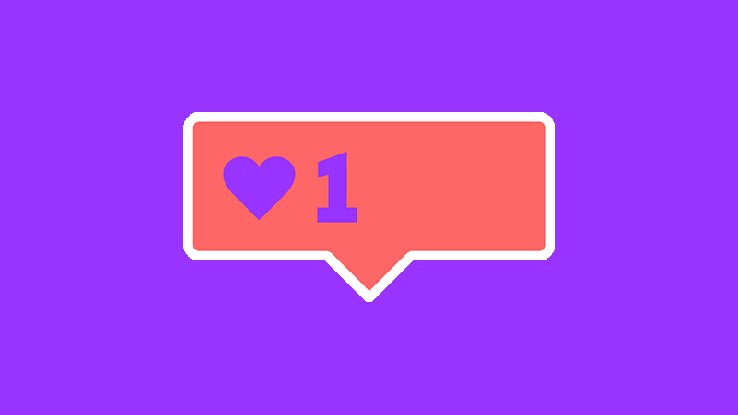 No matter how you pronounce it, the GIF is making a huge comeback! The glitter text and silly pixelated graphics that once graced our personal MySpace pages have returned and they are way cooler than they used to be. Whether it's a dancing cat, silly character, popular saying or a ridiculous floating food item, there's something for everyone. As GIFs continue to grow in popularity, more platforms and apps are adding them to our lineup of cool "stickers".
Earlier this year, Snapchat started releasing moving filters and stickers and had since launched a full GIF library users can slap on their snaps for fun. Even Instagram recently released a GIF database that users can access when they post stories.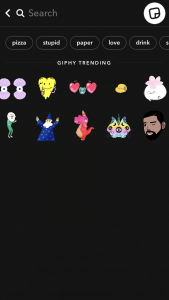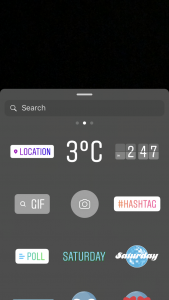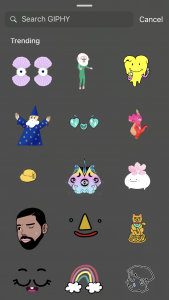 As a big lover of emojis and the personality they add to a standard message/response, it's exciting to see the rise of GIFs since they open up a whole new door when it comes to having fun with content and creative. Almost every Instagram story Blab has posted since the launch of the GIF feature has included at east 1 GIF and I'm not ashamed to admit that! As a funky, eclectic brand, GIFs are a great way to add some personality and movement to every day messages. If you're noticing the new found popularity GIFs but aren't sure how to incorporate them, consider these simple tips:
1. Stay True To Your Brand
Regardless of your brand personality, there's a GIF that'll work for you. Don't shy away from them entirely just because you have a more refined or professional reputation. Take the time to look through the databases and search specific words or objects that you could incorporate without the risk of abandoning the brand you've worked so hard to build.
2. Know When Enough Is Enough
Unfortunately, there is such a thing as overkill when it comes to GIFs. Does your post really need fireworks, two dancing cats, a winking pizza slice and glitter text? Know when to use GIFs to enhance your message and when to opt out or pair down to keep things simple.
3. Understand Your Audience
The type of content you share depends entirely on the type of people you're speaking to and GIFs should follow the same principle. Know your audience inside and out and use that knowledge to determine if certain platforms or messages are better suited for GIFs.
It's no secret that Youtube has become a seriously powerful online search engine when it comes to music videos, news stories, cute babies, funny cats and everything in between. We've compiled is a list of 10 tips for small businesses that are interested in utilizing Youtube as part of their social media strategy.




1) Customize Your Channel
Having a channel on Youtube is like having a page on Facebook, it needs to be branded! Take the extra time to customize the colours so they compliment your brand, experiment with adding graphics and really make your channel stand out.




2) Utilize Subtitles
Since March 2010, Youtube has provided users with the option to add auto-captioning to their videos. By providing subtitles, you're allowing the hearing impaired all around the world to engage with your content, something that most companies ignore.




3) Beware Of Annotations
Have you ever watched a video and been annoyed by text appearing over top of the footage? If you have, you're definitely not alone. Don't be tempted to go down this route as annotations are very unprofessional and tend to be a big distraction to viewers. You want to grab people's attention and make a great impression but relying on irrelevant text to do that is not the best strategy.




4) Remove Offensive Comments
While everyone knows you should never delete negative comments from your social media pages, offensive comments can be a tough judgement call. You can't actually stop people from leaving unfriendly comments on your videos or your channel but you do have the power to remove spammy or offensive remarks. If the comment is negative or critical in nature, it should be left alone, especially if it's relevant. If the comment uses offensive language, racial slurs or is completely saturated in spam, removal is recommended. Keep in mind you always have the option to moderate comments before they are posted live so this may be a better solution in terms of managing your reputation.




5) Engage With The Youtube Community
Some people forget that Youtube is a social site so it's important to explore other users' channels and content. You can favourite videos that you like and are applicable to your business and even make suitable Youtube friends. If you'd prefer to stay away from associating with other individuals or companies, try searching for content or channels that are relative to your local area or a good cause that your company supports. Aside from being social, it's also important to stay up to date on Youtube's own news as the site goes though some fairly major changes from time to time and is always adding new features.




6) Organize Your Content
It's tempting to avoid organization, especially on Youtube, but making sure your content is viewer friendly is the most important part. Group together related videos, or stash older content in time-related folders. It's also important to keep in mind that Youtube offers the ability to embed entire playlists into external sites such as blogs or personal webpages so always keep that feature in mind when organizing content.




7) Don't Ignore Tags
As well as many other social sites, Youtube's content is organized on a tag word basis. This is an important facet that many users and businesses fail to recognize. A tag word system works on the basis of logic; what words will people type in to find your product? On the other hand, there are no limits as to how far you take the tag words so if you're offering a cat food product you can use words like "kitty", "cat" and "kitten" because you really never know for sure what people will type in. Youtube also offers about 15 categories to classify your content. Try to choose the most relevant but don't be afraid to experiment if your content falls into more than one category.




8) Promote Your Channel
Don't always assume that any interested viewers will come to you or automatically know you have a presence on Youtube. Utilize your other social media platforms as well as any external websites or blogs to promote and share your content. Keep in mind that linking social accounts can also help in terms of ensuring that your content is published across as many platforms as possible. There is also an embedding option that allows other users to showcase your video on their own external sites. This is always a benefit to you because the more views you get, the better!




9) Don't Be Scared Of Analytics
There are many free analytic tools offered directly through Youtube. The information they provide should never be overlooked as they give valuable insight into view stats, demographics, community and most importantly, discovery data which shows you how users found your videos.




10) Stay Active
Don't mindlessly create content for the sake of staying updated, but realize that its important to stay active. Even if you have no new content to post, continue to respond to comments or friend requests and work on building up a database of favourite videos. If Youtube is a platform you're very interested in utilizing, don't let your enthusiasm dwindle after the first few weeks because it's important to remain active. Come up with a schedule that works best for you and try pre-planning your content for videos so it's easier to stay organized and up-to date.
Since launching on October 4th, Gap's new logo has received a firestorm of criticism from every corner of the Internet. Gap swapped the old logo for the new one on their website without saying a single word and once fans and consumers caught sight of it, they turned to the Internet to complain. Consumers immediately compared the new logo to Coca-Cola's release of New Coke saying it was best left alone. Fans on Twitter and Facebook were not afraid to critique the design and point out that the new logo destroyed the brand image Gap had spent 22 years developing.
Completely stunned by the overwhelming and unexplainable response, the company reacted to what was quickly becoming a public relations fiasco by sending out a friendly invite to fans. Just a few days later the message appeared on their Facebook fan page asking for new design ideas and inspiration to replace the very unpopular new logo. The company stated that they were listening to consumer complaints and returning to the original design. Most importantly, Gap admitted to missing the chance to gather consumer input and they say that when it does come time for the logo to evolve, they will go about it in a different way. Although many fans reacted instantaneously to Gap's decision to bring the old logo back with joy and appreciation, many are left wondering if a contribution to the future logo design will be utilized or just tossed in the vault.
Even though consumers can sleep well knowing their complaints were heard, stockholders, employees and even competitors must be in awe at how such a large and established company could make such a silly mistake. Gap had a solid fan base of 700,000 people and could have benefited greatly by simply listening to what they had to say and getting their input on the design and the new company image. The fact of the matter is that a logo is extremely important to a brand and often consumers find themselves connected with the image, which in this case, proved true on multiple levels.
This story has become another example for other businesses utilizing social media. Thankfully, through all this drama, we can learn a thing or two from Gap and hope that no such mistakes are made in the future. This whole thing started because the company launched a logo without telling anyone so when it appeared online, fans and consumers were outraged and offended. Not to mention that the company had a reason for creating a new logo but it was never conveyed properly because of the way in which they approached the situation. It seemed, from a consumer point-of-view, that Gap didn't even care enough to tell its loyal fans what they were planning or how their image was evolving and that gave off a sense of arrogance that did not sit well with the public. This is where the problem lies; many businesses don't realize that the community they are building online is not just some outlet for promotions, it's a fan base that deserves recognition and attention. There are ways to engage people and use their enthusiasm to your benefit, especially through social media platforms. The whole point of using social media is to interact and show some personality so why are companies like Gap not utilizing this fan base to their benefit? Hopefully after the dust settles Gap will take a long, hard, look at their strategy and realize that they have a few holes to patch up.
After such a massive public relations fiasco, it seems safe to assume that Gap will lie low for a while and allow the story to bury itself in the news headlines. After all this I can't help but wonder, will a new Gap logo ever meet consumer approval?