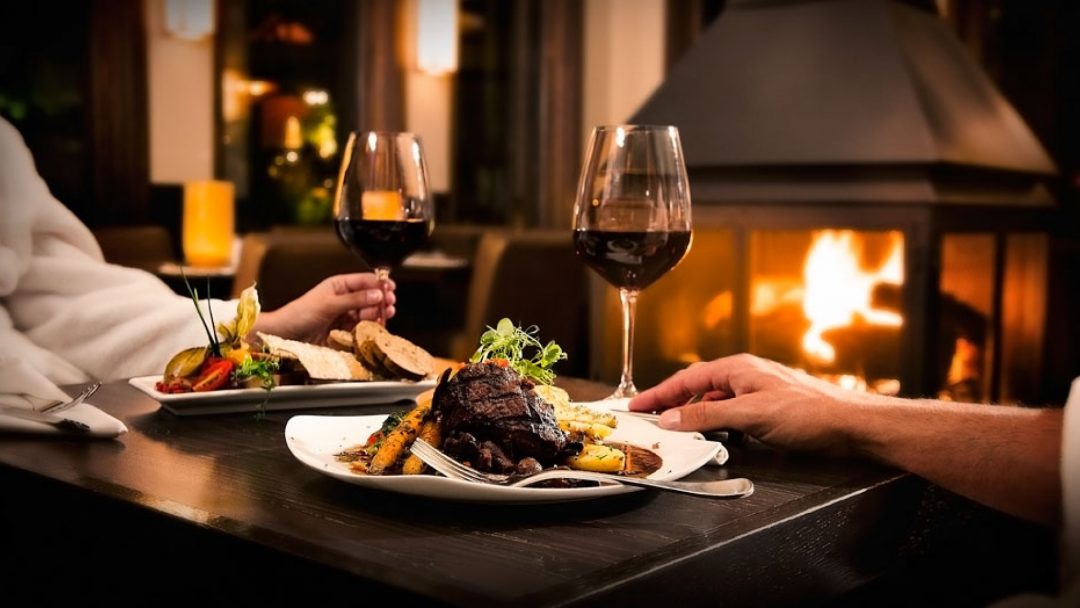 Opinions and perspectives can be mixed, but generally, many restaurants have jumped on the daily deal site bandwagon to provide their current and potential new clientele with meal deals. Deal sites such as Groupon, Living Social, Kijiji Daily Deals and locally based businesses like Swarm Jam and Smart Betty, allow businesses to provide daily offers to the public. These bargains are available to subscribers based on their location and they change on a daily basis. These deals can be anything from 50% off an entire meal purchase to discounted two-can-dine options. These sites operate through the power of group buying. Each daily deal will become active as long as the number of purchases reaches a certain pre-determined quota. Various methods of promotion such as email, website, social media platforms (Facebook & Twitter) and even mobile apps, provide subscribers with daily deal notifications. Each day these sites offer a new featured deal that is purchased online directly through their websites or mobile apps. Once you have purchased the deal, your voucher/coupon can either be printed or presented via your mobile device at the time of use.
These group buying sites are mutually beneficial to all parties involved in the sense that both the business and customer reap the advantages from the daily deal. It's an especially unique opportunity for new, small or unadvertised businesses because it allows them to promote their restaurants and persuade new clientele to try their offerings by providing them with a deal that's hard to turn down. Not all businesses are marketing or social media savvy, so these sites are able to do all of the promoting and advertising, as well as create the media 'buzz' needed to sell your deals. Additionally, when you decide to work with daily deal sites, you gain access to their mailing list and members in your particular local market that you could not otherwise obtain on your own. Any restaurant knows that they are only as strong as their customer base. Obtaining new patrons, as well as showing appreciation to their existing ones, is extremely vital to their existence.
Considering that working with these sites is commission based, you want to be certain that you make a positive return on your investment. In order to do so, there are some things to be aware of before you decide to pursue. You must be able to:
1. Turn as many new customers into return patrons.
2. Create a positive experience for customers so it can elicit the spread of positive reviews to others (word of mouth).
3. Handle the increased volume of customers while continually providing the same high level of superior service.
4. Continue to provide your regular and loyal customers with the same level of service they are used to.
Keeping in mind the combination of today's consumer who frequents restaurants and the low recession-induced spending power, these deals meet the needs of the general public. Individuals and families on a budget or those simply looking to save on their frequent dining habits are given an opportunity to save significantly. Deal sites also make committing to trying a new establishment a lot less risky and therefore reduces the amount of post-purchase dissonance. There is no doubt that a demand for these deal site offerings exists so the response and traffic that a restaurant will receive through participating is promising.
Whether you are a new or established business in need of advertising and a new audience, deal sites might be the answer for you as long as you take into consideration the risks involved and be prepared to overcome them.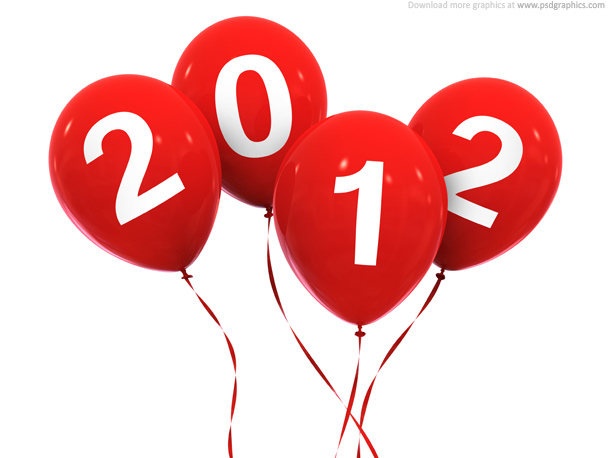 It's that time of the year again and this weekend Hollywood will be honouring the best of the best at The Oscars. To commemorate this special event Blab Media is celebrating with the second annual Social Media Awards! We've put together a list of nominated businesses and startups with the most innovative ideas and the best concepts. We all have love for the film industry, but let's change it up and celebrate social media and the digital domain!
Most Promising Social Media Startup 2012
Yammer
Just because you're working doesn't mean you don't need to stay connected. Yammer brings the power of social networking inside the enterprise in a private and secure environment. It has the same level of usability as great consumer software like Facebook and Twitter, but its applications have been designed for business collaboration. The social network has been designed to help employees find expertise, answers and information across multiple departments and geographical areas. Yammer encourages the employees of any company to make connections internally. It gives companies the ability to break into team workspaces, create and share content, create networks for partners, integrate key applications, administer things simply and effectively and access everything on the go via mobile devices.
"Best Kept Secret " Online Network
Skillshare
Satisfy your curiosity with Skillshare and learn anything from anyone, anywhere. Users looking to teach and offer their skills on a global stage can post free classes. Users looking to learn can find classes in cities all across North America and beyond. This unique network of information encourages users of all ages and all walks of life to learn something new and offer their own skills to a world of eager people. It's definitely a network worth exploring! Who knows, you might learn something!
Best Emerging Mobile Payment Method
Square
Businesses all over the United States are adopting mobile payment methods and reaping the benefits. Square has revolutionized the way businesses process payments and has successfully created a new use for Apple and Android smartphones. If you're still not convinced, talk to the Girl Guide Scouts of America! They, along with other organizations such as The Salvation Army, use the mobile system to take payments for products (who doesn't love those cookies?) and charitable donations.
Best Mobile App
Flipboard
Who wouldn't want access to a pocket sized social magazine? The folks at Flipboard thought the exact same thing and when they combined the beauty and of print with the power of social media, a new app was born. Flipboard is designed to create a magazine out of a user's social content. There are multiple options for personalization and the app makes the chore of keeping up with news on social media a lot more entertaining and visually appealing!
Best Web App
Desk.com
In September 2011, Salesforce bought a customer service startup called Assistly and has since transformed the web app into Desk.com. Essentially it's an all-in-one system for delivering awesomely responsive customer support. The web app helps companies collect and organize all of their customer conversations into a prioritized, actionable list and equips support staff with the proper tools to respond to customers. Businesses can filter conversations on sites like Facebook and Twitter, to name a few, and delve through a variety of detailed analytics. Long story short, Desk.com is the premiere, cost-effective customer service alternative for businesses and companies of all sizes.
Best Customer Service Using Social Media
Media Temple
As a web host provider, Media Temple receives thousands of inquiries and support questions every day from people all over the world. Their Twitter page (@mediatemple) has become a hub of information and a place where users can connect with the company to instantly receive feedback and support. Their trained staff are available 24 hours a day, 7 days a week, 365 days a year. Their page even features a breakdown of each employees' initials so customers are aware of whom they're talking to at all times.
Best Viral Video
Nyancat
This video became a viral sensation after it was uploaded on Youtube in April 2011. It featured a Japanese pop song with an animated cartoon cat whose body is made of a pop-tart, flying through space, and leaving a rainbow trail behind it. The video ranked at number 5 on the list of most viewed YouTube videos in 2011 but please don't try and understand why because your brain may melt in the process.
Businesses often find themselves bombarded with comments in reference to their business, services and products. Most fear the dreaded negative comments or remarks that customers post on the internet for all to see. There are two ways to go about dealing with these comments, the right way and the wrong way. It would be easy to simply ignore, delete or lash out at the comment or customer, but the repercussions of these actions would be far more damaging than the negative comment itself. Here are some steps to help you properly and effectively manage negative comments.
Stop And Think
It may be instinct to react quickly, but it's important to remember to stop, think about the comment and absorb what's being said. This is when you should take a moment to understand where the comment is coming from and what the intent of the poster is.
Determine the type of criticism. Not all negative comments are the same, so it's important to determine what type of criticism you are dealing with. Is the comment a legitimate complaint, a suggestion for improvement or an attack on your business for no valid reason? Does the customer just want to be heard or are they maliciously criticising? Identify what the comment's target is before you decide on the appropriate plan of action.
Respond In A Timely Manner
When a customer takes the time out to express how they feel about your business, it's only fair that you should return the favour. Not only should you always respond to comments, but you should do so promptly. Responding within an appropriate time frame lets the customer know that you care about their input and want to address the situation. This demonstrates that the customer's feedback is important to your business. The only exception to the rule is when a comment is made without reason or solely made to be damaging (known as trolling or spam); these should be removed to avoid further confrontation.
Be Approachable For Further Conversation
It is important to reply to comments made on the platform they were originally posted on. This not only provides a direct connection, but looks good in the eyes of other customers who can see that you have addressed a fellow customer's comments. An important lesson here is to always leave additional contact information so the customer can contact you personally to further discuss an issue. This way, if necessary, you can handle the issue in a more private and personal manner; away from the eyes of other online viewers.
Be Both Helpful And Apologetic
We have all heard the saying "the customer is always right" and at times like these, they are words to live by. You will gain respect and maintain a good reputation by apologizing for the situation or issue which ignited the negative comment. A sincere "We're sorry" will not only defuse the situation, but will put the customer at ease knowing that you understand where they are coming from. Additionally, advise them that you will address the issue mentioned and will do your very best to find a solution (within reason) that suits both sides. They want to know that action is being taken.
Maintain Your Composure
Do not damage your reputation by lashing out at the customer who made the negative comment. Although these types of comments can be frustrating to deal with, always maintain control of your emotions and deal with the comment or customer accordingly. Inappropriate responses or actions will be much more damaging in the long run and will result in a loss of respect for the way in which you handle business. You do not want your tactless actions to reflect poorly on your business.
Lesson Learned
Value what customers have to say about you and your business. Even though negative comments can be hard to swallow, take it as a lesson learned or view it as constructive criticism. Don't be quick to go on the defensive or react negatively; there is always something to be learned, and you should see it as an opportunity to work towards fixing any flaws. Always investigate what the customer has to say and try to improve upon the issue. Reassure the customer that you are doing everything in your power to address and fix the issue.
Not only should you address the negative comments posted by customers, but also show appreciation to those who have taken the time to leave you positive remarks or compliments. These types of comments are just as important to respond to as the bad ones so show some acknowledgment and gratitude towards them as well!