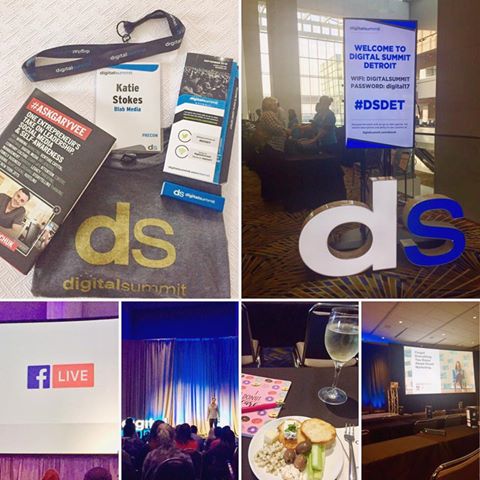 Another year, another Summit event! In 2016 Blab attended Digital Summit Detroit for the first time and had a blast. There was so much information to be absorbed, so many networking opportunities and an awesome lineup of talented guests speaking on a variety of digital/tech topics. I even got to meet Ann Handley from Marketing Profs and listen to the real life Siri chat with the crowd on stage. This year may not have had me feeling as star struck, but it was just as valuable in terms of content and experiences.
The event was two full days of learning from 7:30am to 5:30pm at Cobo Centre downtown. Sharing my referral link online got me a free book, t-shirt and even VIP lounge access so I was looking forward to experiencing the event in style. Day one started with a four hour pre-conference workshop where I learned everything there is to know about email marketing. What a valuable workshop! It was packed with internet research, industry knowledge and even actionable takeaways. The rest of the day was spent  attending a 6 other sessions covering topics such finding success with Facebook Live posts, creating shareable content, marketing to millennials and how artificial intelligence can help your business. We even got to hear from Jonah Peretti, co-founder of Buzzfeed and Huffpost. What an awesome experience!
Day two started with networking over coffee and was followed by 12 other informative sessions on social ads, online reviews, storytelling, going mobile, UX design, harnessing the power of content and more. I learned about new software, gadgets and best practices that will ultimately make Blab a stronger and smarter local competitor. Another successful year and I haven't even had time to go through all my notes yet!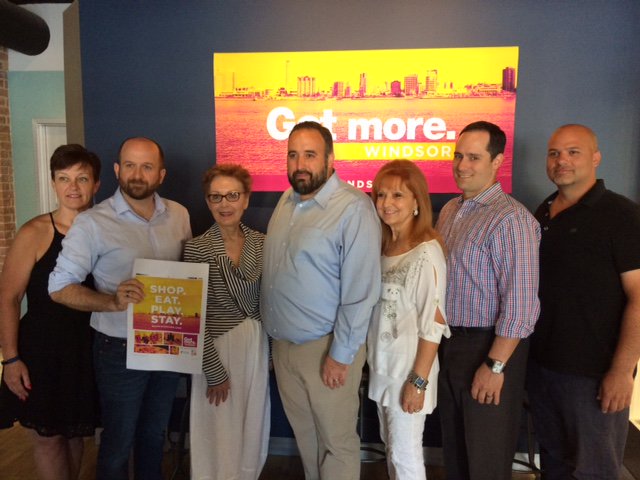 Super excited to be part of the More Windsor campaign launch today at Imaginative Group in Pillette Village. The campaign has multiple neighbourhoods collaborating in order to entice Americans to explore all that Windsor-Essex has to offer. The Downtown Windsor BIA, Wyandotte Town Centre BIA, Via Italia, Walkerville, Olde Riverside BIA, Pillette Village BIA, Belle River On The Lake BIA, Harrow BIA, Essex BIA and Tourism Windsor-Essex Pelee Island are all on board to spread the Windsor love.
More Windsor will be rolling out a multi-medium marketing campaign including magazine ads, newspaper ads and social media marketing that will have these BIAs working together to promote everything they offer to our friends across the border. From incredible restaurants to award-winning events, there is so much to see and do in Windsor so why not share that with Detroit? Organizers are excited to have BIA's and tourism organizations collaborating and working towards a unified goal that helps the whole community.
If you're interested in learning about More Windsor, check out the website and be sure to follow them on Facebook, Twitter and Instagram for cool local updates and promotions.