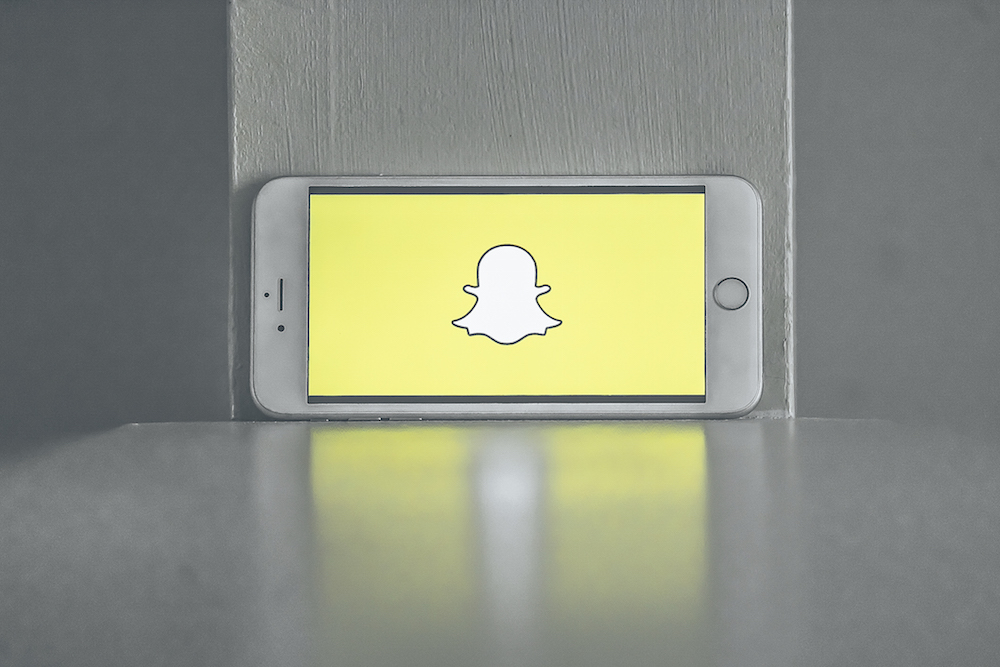 Snapchat can be a safe haven and a platform where people can capture and share memories. Although, some might argue that it's the most confusing and useless platform they've ever experienced. Needless to say, you either love it or you hate it. While there isn't really a wrong way to use Snapchat, there are definitely ways you can ease into it like a professional if you're interested in trying it out. Whether you're a born millennial or an old, cranky, retired person trapped inside a 20 year old's body, you can use these tips to get started:
Adjust Your Mindset
While many have copied the concept, none have succeeding in removing Snapchat from its pedestal. The beauty of Snapchat is also its biggest strength, all content shared on the platform disappears in 24 hours. Snapchat's core principle is simple: Send that awkward, unfiltered selfie, snap a quick pic of the sky, record yourself lip-syncing to an embarrassing song. It's not going to stay in your digital archive forever so why not just live in the moment? It's all about instant gratification, for yourself and for the people you send content to.
Keep Up With Changing Lenses
With all the lenses available within the app, it's nearly impossible to take a bad snap! Be prepared to laugh at yourself as you play with the voice changes and silly effects. The best part is that they change all the time so there's always something new to play with. Plus, if you create a bitmoji character and link it with the app, you'll unlock even more ever-changing lenses.
Have Fun With Filters
While lenses add a really cool augmented reality vibe to the app, filters are another great way to some fun to your snaps. They let you add text, locations, branded messages, time stamps, the current temperature and even the current speed at which you're travelling. The best part about them is that you don't have to choose just one! You can layer multiple filters on screen at the same time to add multiple effects.
Create A Snapcode
Are you really using Snapchat if you aren't promoting your Snapcode? Your Snapcode is basically a personal barcode on Snapchat. You can post it anywhere online and anyone can add you on Snapchat by opening the app and pointing the camera at your code. You can keep it as the basic ghost illustration or you can add a series of 5 quick selfies to jazz it up a bit.
Design A Geofilter
If you're looking to add something fun and unique to your next event, why not design a custom geofilter? They're called geofilters because they're restricted to a certain area so you can create one that customers can use when shopping at your business, dancing the night away at your wedding, or visiting a certain area. While they aren't free, they also don't cost a fortune and increase in price based on the area you want to cover.

What's your best tip/trick for new Snapchat users?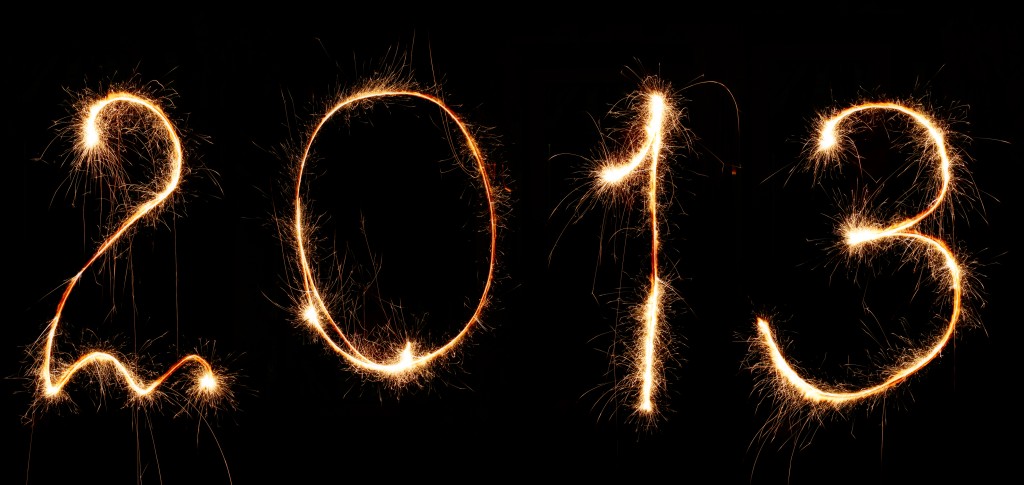 2012 has been a crazy year for social media! The London Olympics, war and conflict around the world, a record-breaking IPO, the introduction and growth of Pinterest, a presidential election and multiple natural disasters gave social media users plenty of opportunities to share their perspectives this year.
Believe it or not, the first day of 2013 is quickly approaching. As January looms ahead, we've started to think about the new year and some social media resolutions moving forward. We're all about being realistic and setting ourselves up for success. Keeping that in mind, we've listed three resolutions that will help any business kickstart their social media strategy in 2013.
1. Go Mobile
Smartphones, tablets and e-readers will likely once again be the hottest holiday gifts. Whether you're developing social media campaigns through mobile applications or adding social media integration to mobile sites, a social media strategy is incomplete if you're ignoring mobile users. If you've never viewed your website on a tablet or smartphone, you're in for a real surprise so get it over with at the beginning of the year so you can spend the rest of your time making the necessary changes. It has been predicted that 2013 is the year that mobile web browsing will likely surpass desktop browsing so don't get left behind!
2. Explore Video
Producing and sharing more videos will open you up to a whole new world of viewers. There are more than 3 billion videos viewed each day on YouTube alone so take the time to really explore your options. If you can, hire a professional to write your copy, shoot the video and edit the final product. Just because video is a fun way of communicating doesn't mean it deserves to look any less cohesive and polished than your other forms of branding. You can start by looking into your options with podcasts or creating a valuable video series for your customers and potential customers.
3. Get Your Learn On
Staying up to date and current with all things happening in the world of social media is essential for success and growth. In the same respect, improving your technical knowledge, equipment and software will also be greatly beneficial. There are plenty of ways you can expand your knowledge; subscribe to new RSS feeds, explore HTML coding, or sign up for Google alerts.
Social Media played a prominent role in 2011 – not only proving its worth from a business and marketing prospective, but also emerging as a driving force in worldwide social and political movements. Social Media promises exciting new changes and even more success in 2012!
5. Social Goes Mobile
Nearly 50% of consumers now equipped with Smartphones, making it impossible to deny that these devices will prove to be the next phase of social networking activities. The power behind the mobile social movement lies in the capacity for smartphones to track where consumers are, who their friends with, and what's nearby. Social mobile efforts in 2012 will focus on tracking what and where consumers are purchasing.
4. Twitter Supports Brand Marketing
Twitter's release of business-friendly features will continue to drive this medium as a pivotal tool for brand advertising. Twitter continues to prove its ability to spark viral movements, increase word-of-mouth, and promote link sharing, making it a highly effective platform for spreading brand messages to consumers. Simplicity and effectiveness are the key strengths driving the increased integration of Twitter into traditional advertising campaigns. In 2012, brand advertising methods such as television commercials, will begin to integrate Twitter tags to push consumers to the site.
3. Television Programming Integrates Social Networking
Television viewing has naturally adopted social media activities, with many viewers already tweeting, texting, or calling their friends to discuss the shows they are watching.
In 2012, expect more shows that ask viewers to vote and interactive through their social networks, adding a whole new layer of content to traditional media. The launch of the new network, Get Glue, the TV equivalent of Foursquare, allows users to "Check In" to their favorite shows in order to collect stickers that tell the world what programs they like. Social media integration into our TV viewing habits will continue to gain popularity as the ratings for fully integrated programing becomes available.
2. Social Feedback Sparks Global Change
The Occupy Wall Street movement shed significant light on social media's capacity for rallying the masses. Consumer reactions to political, social, environmental, and economic challenges are felt in real-time through the social feedback and link-sharing ability of site such as YouTube.
Be prepared for the major political campaigns of 2012 to depend heavily on social networks and the power of social feedback. Political candidates will turn their attention towards building their political platform from their social platforms, meaning we'll be forced to sit through less annoying television commercials, while our personal opinions will be considered more valuable than ever before.
1. Google+ Gains Clout
Although most people still aren't sure if Google+ resembles the social structure of Facebook or the idea-driven architecture of Twitter, the New Year promises to see a rise in popularity of this particular form of social media.
More users are already signing up for Google+ and the term is officially the second-fastest rising search term of 2011, proving that the future is bright for this part-social network and part-social search initiative. Get ready to watch Google continue to blend the Plus platform into its other offerings, particularly through Gmail and toolbars, in the effort to help users incorporate Google+ into their daily social networking habit.