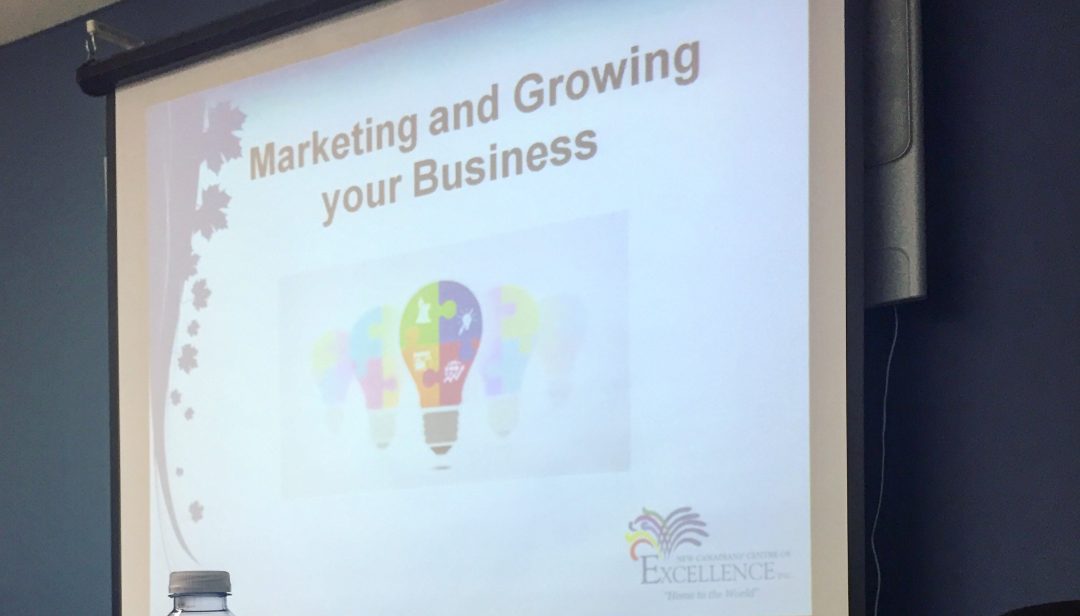 A few weeks ago Blab was approached to volunteer as a panelist for the New Canadian's Centre Of Excellence. The organization is a community based, direct-service agency that assists, supports and promotes the full and equitable participation of immigrants and refugees in all aspects of social, cultural and economic life in the Windsor-Essex Region. Blab has volunteered for many sessions here in the past hosting workshops, hands-on-learning sessions and more.
Today's panel discussion featured myself and Kay Douglas from Douglas Marketing Group talking to clients about how they can market and grow their businesses regardless of industry. We met some very friendly people, answered lots of questions and even had a chance to chat about our own experiences in business. It's always fun to talk about your own adventures in business, especially if it can help other people! I'm excited to see how these new businesses continue to grow and develop over the next few months. A community can never have too many entrepreneurs!
Giving back to the community is an important part of business. Even though Blab doesn't have tangible products to donate or give away to those in need, having a valuable skill set to contribute can be equally as valuable. I know first hand how hard it can be to start, operate and maintain a small business in Windsor so why not help other aspiring entrepreneurs by providing insight, tips and support? If you're interested in volunteering to help out a local organization in Windsor-Essex, be sure to check out WEVolunteer to match your interests/skills up with available positions in your community.