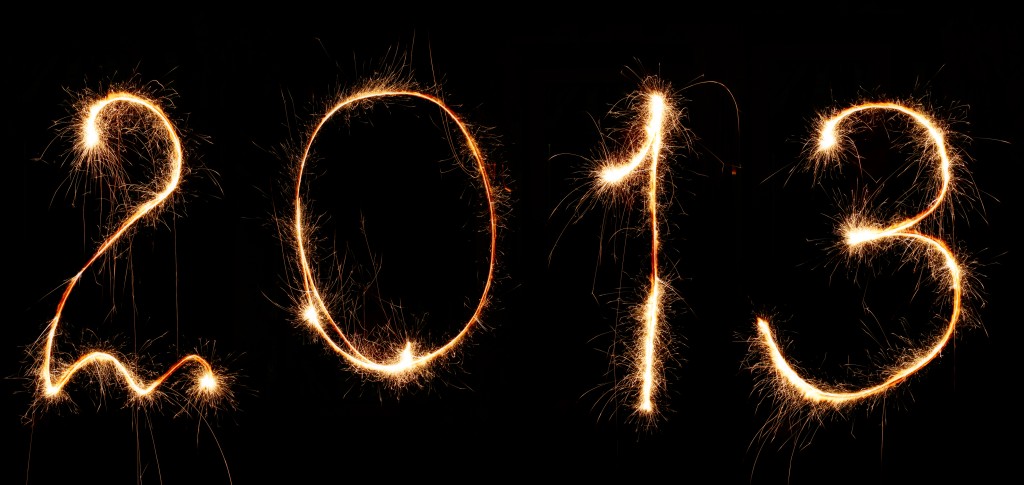 2012 has been a crazy year for social media! The London Olympics, war and conflict around the world, a record-breaking IPO, the introduction and growth of Pinterest, a presidential election and multiple natural disasters gave social media users plenty of opportunities to share their perspectives this year.
Believe it or not, the first day of 2013 is quickly approaching. As January looms ahead, we've started to think about the new year and some social media resolutions moving forward. We're all about being realistic and setting ourselves up for success. Keeping that in mind, we've listed three resolutions that will help any business kickstart their social media strategy in 2013.
1. Go Mobile
Smartphones, tablets and e-readers will likely once again be the hottest holiday gifts. Whether you're developing social media campaigns through mobile applications or adding social media integration to mobile sites, a social media strategy is incomplete if you're ignoring mobile users. If you've never viewed your website on a tablet or smartphone, you're in for a real surprise so get it over with at the beginning of the year so you can spend the rest of your time making the necessary changes. It has been predicted that 2013 is the year that mobile web browsing will likely surpass desktop browsing so don't get left behind!
2. Explore Video
Producing and sharing more videos will open you up to a whole new world of viewers. There are more than 3 billion videos viewed each day on YouTube alone so take the time to really explore your options. If you can, hire a professional to write your copy, shoot the video and edit the final product. Just because video is a fun way of communicating doesn't mean it deserves to look any less cohesive and polished than your other forms of branding. You can start by looking into your options with podcasts or creating a valuable video series for your customers and potential customers.
3. Get Your Learn On
Staying up to date and current with all things happening in the world of social media is essential for success and growth. In the same respect, improving your technical knowledge, equipment and software will also be greatly beneficial. There are plenty of ways you can expand your knowledge; subscribe to new RSS feeds, explore HTML coding, or sign up for Google alerts.
Be Real
Sometimes it's difficult to draw the line between business and fun but when you're interacting through Social Media, people don't want to talk with a robot or a brand, they want to talk with a real person! Drop the act online and just be yourself, no bells and whistles! People will still respect you but chances are they'll find it much easier to interact and find you much more approachable. Inject some personality into your tweets and updates for the New Year and see first hand why hiding behind a brand is much less rewarding than letting people know who you actually are.


Give Your Social Networks a Sense of Unity
It's easy to see that everyone uses multiple social network to communicate with different people across the web, but users shouldn't have to guess if they're interacting with the same brand on a different network. Take the time to do some personal branding and ensure that your usernames match (as close as possible) across all platforms. This is basic Marketing and will help your brand stay cohesive across the web which in turn makes it easier for people to interact and find you on different networks. Don't be afraid to add some pizazz to that generic background with some branding or make a custom avatar. It's the small things that help you establish a unified presence where you need it most.


Never Stop Learning
Social media changes every single day with new platforms, updates and tools. Sometimes it can be frustrating to stay on top of what's current and how best to reach your target market but the most important part when it comes to social media is to never stop exploring and never stop learning. Every day you can learn something new and one day you may come across something that could drastically improve your business online. Try to be patient when researching and always keep your goals in mind so when you're sifting through webpages and blogs, you know what you're looking for. Keeping an open mind is one of the best things you can do, it allows you to stay one step ahead of the competition and will give you the confidence to make important decisions for the future of your business.


Don't be Afraid of Analytics
Creating social media pages may seem simple, but it's tracking the analytics that really separates the small players from the big kahunas. After all, what's the purpose of having a presence online if you can't research where people are coming from, how they're interacting and what they're saying? It's high time that the fear and denial surrounding user comments and brand perception were actually taken into account. It's hard to accept criticism and as a business, you can't look at it as a negative but rather a positive, that will help you address your users' concern and ultimately improve your business!


Plan Your Social Campaigns
One mistake that many businesses make is failing to plan their campaigns. "Set it and forget it" is a bad state of mind when it comes to social media. If you expect your audience to do the hard work, you are sadly mistaken. Take some pride in your campaigns and set aside time to plan the launch of a viral video or Facebook campaign so when all is said and done, the stepping stones are in place for success. Marketing through social media is no different than marketing through traditional advertising mediums. Would you create a global television campaign and just sit back and see how it goes? Many people see social media as a low risk alternative that require less effort and less money when realistically, it's a platform that requires serious dedication of time and effort. Take the time to plan out your actions and soon you'll see that the ROI for social media is no joke.