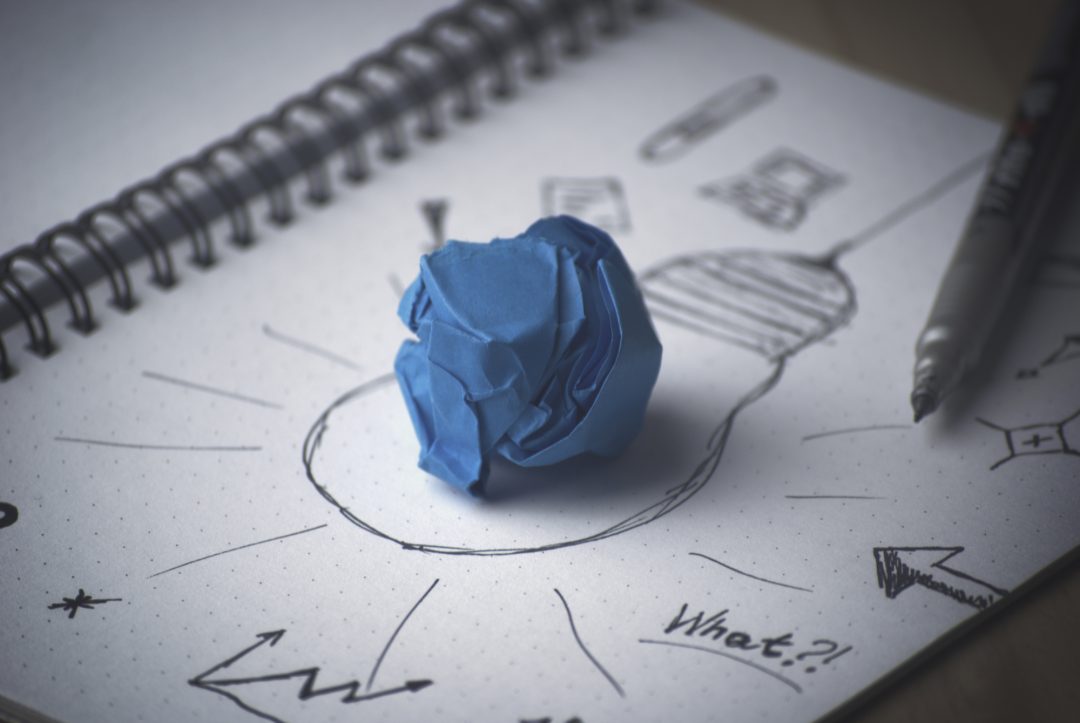 There's no doubt that social media is an incredible marketing tool! It gives businesses a place to tell their story and engage with their customers on a level that no other medium can compete with. Whether you're a small home-based business or a multi-million dollar corporation, social media provides a level playing field and new opportunities that continue to grow and develop as the years pass….but all this potential can be overwhelming! As a small business owner, where do you start? If you need to make a big impact with a small budget, you should consider custom social media training sessions. Here are five reasons why you should elevate your knowledge while investing in yourself and your business this year:
1. Training can help you reach your goals faster
Some goals can be easily attained based on your current skill set and connections but others can take a lot more time to conquer due to lack of time, resources or knowledge. Social media training sessions can help you reach those seemingly unattainable and frustrating social media goals faster by empowering you with the knowledge, confidence and skills necessary to get the job done on your own time!
2. Training doesn't require a massive budget or a long-term commitment
Unlike the cost associated with traditional marketing campaigns or long-term agency contracts, social media training can be booked and paid for on an as-needed basis. No contract is required and you can book as few or as many sessions as you want. Whether you're looking to invest in training every month to keep your knowledge current, or you'd prefer to invest in one session to help you solve a specific problem you're currently facing, training gives you that freedom.
3. Training is the first stepping stone into a world full of opportunities
Often times the one thing that holds most businesses back from truly exploring and leveraging social media, is their lack of confidence. Training sessions don't just provide extensive insight and knowledge, they also empower business owners to make decisions, set goals and accomplish tasks they once felt too uncomfortable facing themselves. Training is the first step towards being able to fully leverage social media to accomplish your goals, whatever they may be.
4. Training allows you to prioritize your time
It's no secret that social media can be incredibly time consuming. One thing leads to another and before you know it, your 30 minutes of time of the platform has turned into 3 hours and you feel like you've accomplished nothing in the process. The great thing about training is that knowledge truly is power, especially when it comes to efficiency. Sometimes it can be a time consuming task just to find a simple button or feature so the better you understand the platforms you're working with, and the more comfortable you feel navigating them, the more likely you are to accomplish your tasks on these platforms quickly. Time is money am I right?
5. Training keeps you in control
Many businesses are worried about investing in social media because they don't like the thought of someone else being in control. Social media training does the exact opposite; it keeps you in the driver's seat the entire time. You're in control of the topic, you get to ask all the questions and you guide the session entirely from start to finish.
Are you ready to invest in the power of knowledge this year? Contact Blab to learn more about customized training sessions and how they can help you achieve your business goals!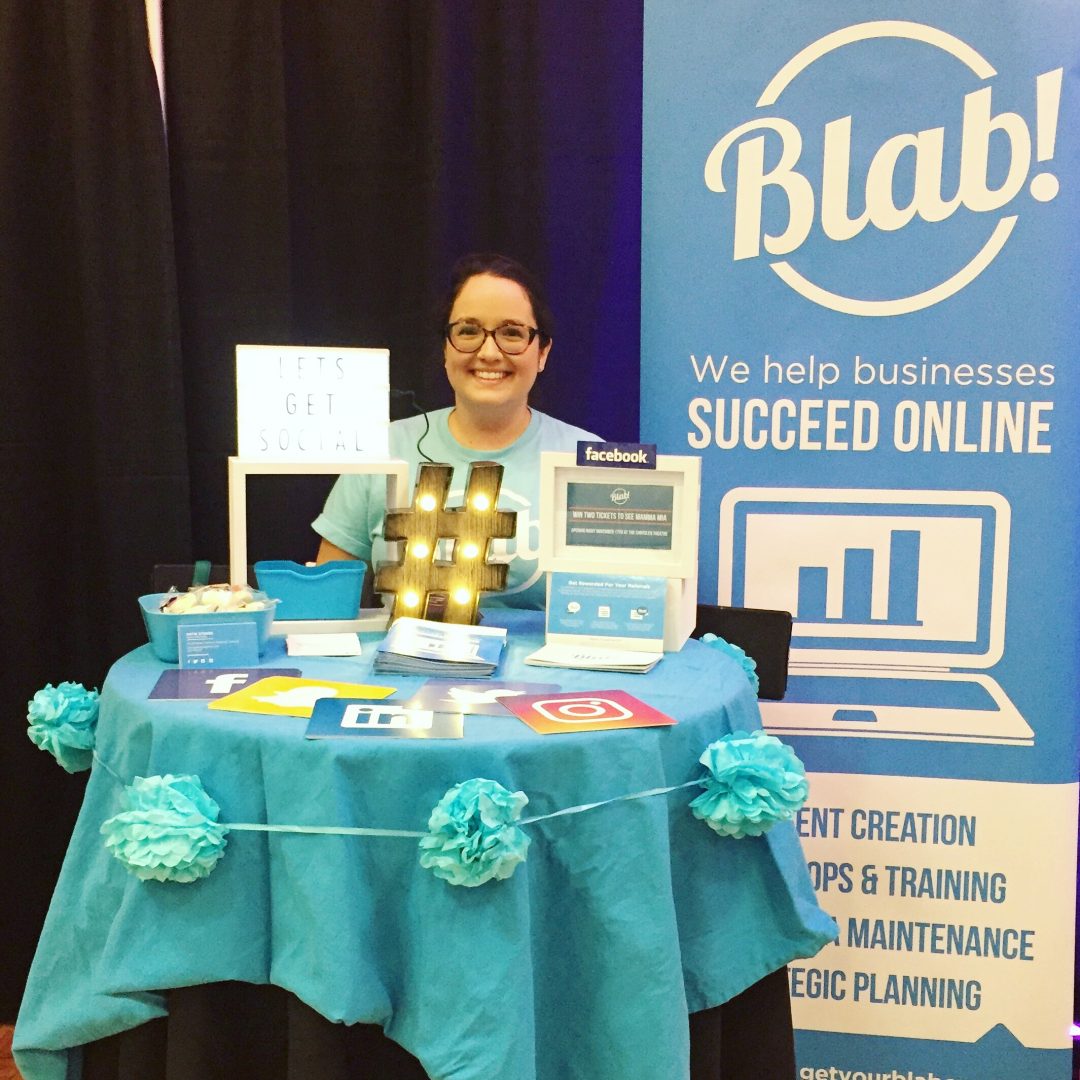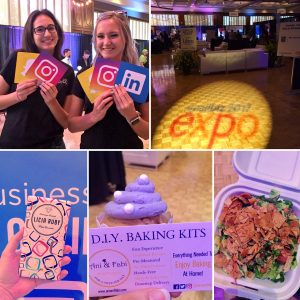 Last night was a blast! Shoutout to The Windsor-Essex Small Business Centre for putting on an awesome event. Over 70 exhibitors set up shop at The Caboto Club to sell food, alcohol, beauty products, apparel, giftware and more. Blab had a cocktail table in the B2B lounge and had a chance to chat with so many awesome individuals and entrepreneurs about social media marketing. Got to catch up with some good friends and even made some valuable new connections. Blab shared the lounge area with friendly neighbour Biz X Magazine and a handful of other local service based businesses.
The event was the perfect excuse to show off Blab's new popup banner and print material (sell booklets and social postcards) courtesy of Imaginative Group. It was really great to see how consistently the brand was communicated across all pieces. There's still something to be said about a nice and functional print piece. Definitely a solid investment!
While fitting everything on a small cocktail table was a challenge, it ended up being the perfect amount of space to showcase my print and add some personality to my display. It's really important to stay true to your brand, no matter which customer touchpoint you're exploring.
After a few hours of mingling in the lounge, I managed to escape and grab some food! I picked up some dinner from Cedar Valley Selections (seriously their fattoush salad is amazing) and I couldn't leave without a few delicious treats from Licia Ruby, Ani & Fabi and Sweet Revenge Bakeshop. By the end of the night, over 500 attendees passed through the doors to shop, eat, drink and mingle. What a great way to support local!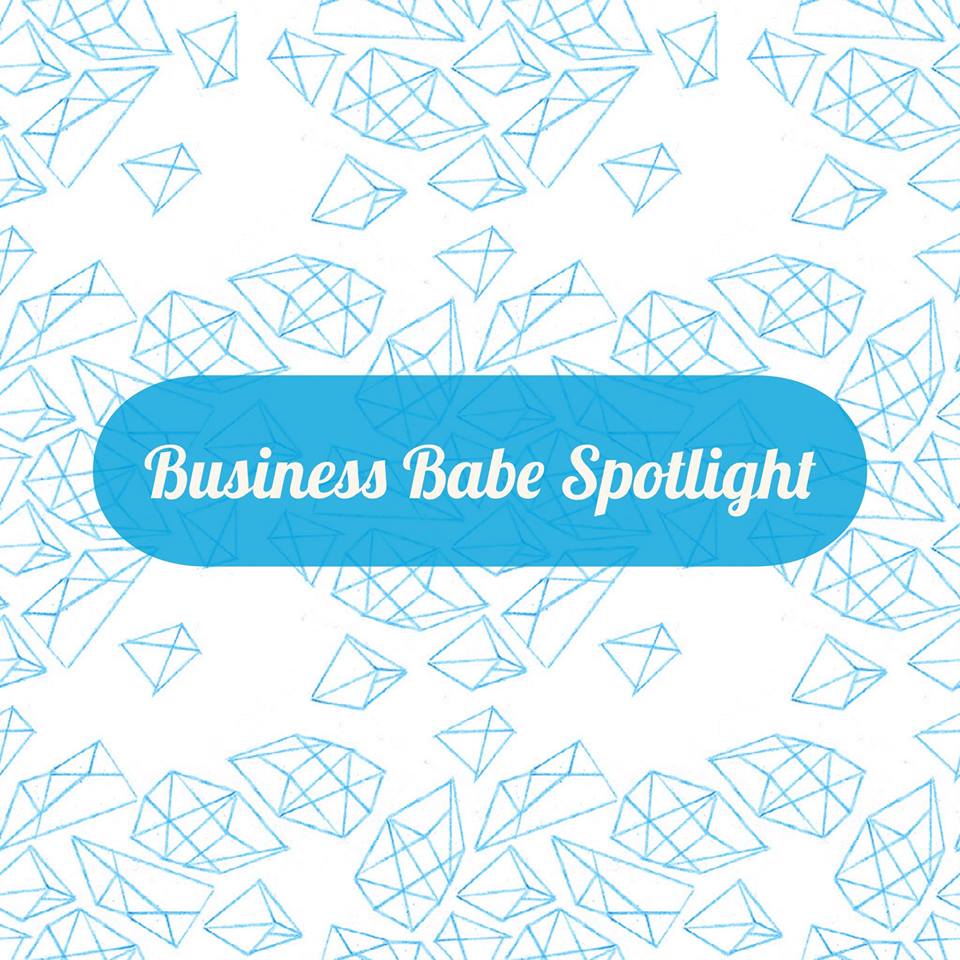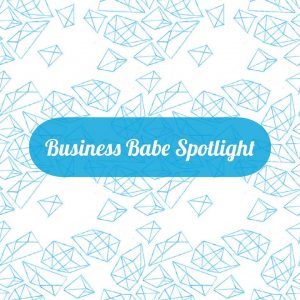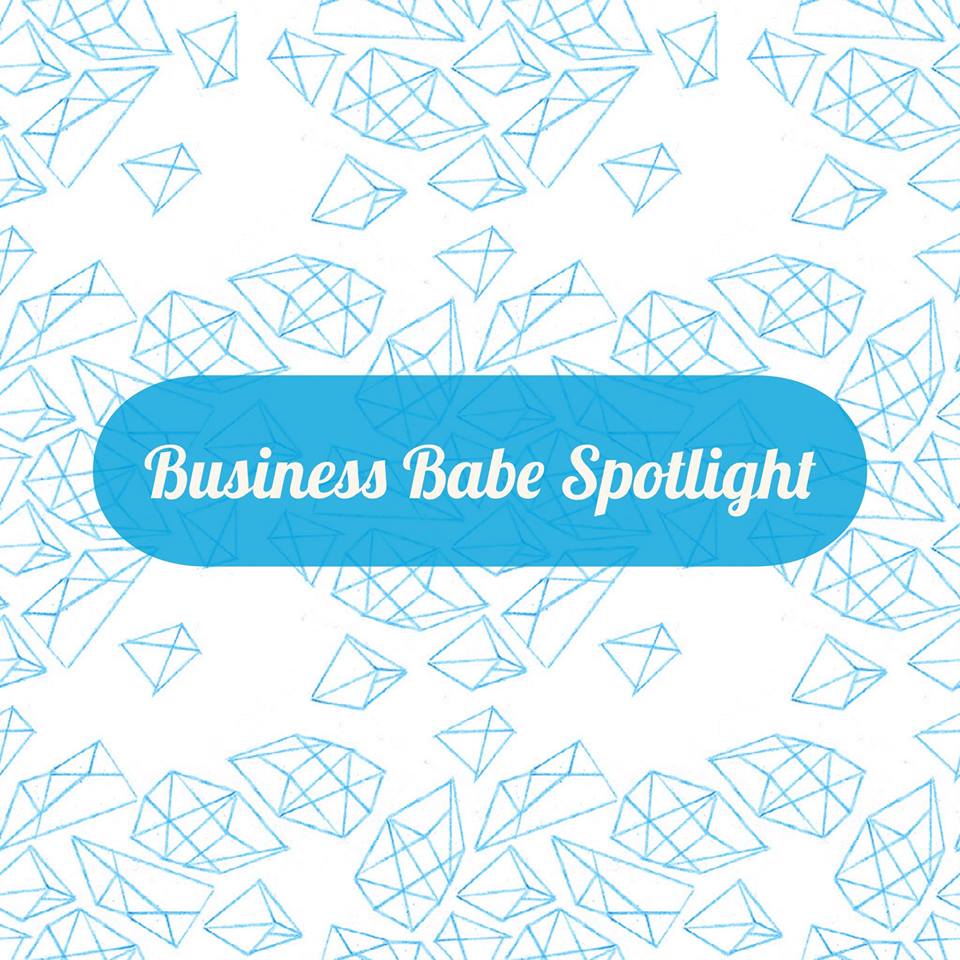 Super excited to be featured in an article recently published by the St Clair College Media Plex highlighting Blab's Business Babe Spotlights on social media! A few months ago I decided to start using my audience on social media to help promote women who are running their own businesses in Windsor-Essex. I'm a big supporter of all things local and often find myself out and about exploring our wonderful city and making new connections with business owners. In my travels I've learned about countless incredible businesses that are run by women. Being a female entrepreneur myself, I knew all too well that it can be a struggle to build up a support network so I thought, why not have Blab step in to help these women promote their businesses while offering encouragement and positive reinforcement in an often stressful career path? I got lucky in the friends and family department. I've always been surrounded by support in all forms but not every woman has the same opportunities I did. Since I'm a firm believer that we rise by lifting others, that became my inspiration for the campaign which is still running today. Each week Blab features a new women-owned business in Windsor-Essex by showcasing what they do and how they make our community a better place. If you'd like to get involved, please feel free to reach out via email or social media to nominate a woman-owned business that you think deserves a feature! Better yet, go out and support these women. Whether it's purchasing something from them, promoting them to your networks or offering support as a mentor, it's amazing what a big difference you can make with such a little gesture of faith.
Big thanks to Ryan Jones for the kind words and the opportunity to chat about woman-owned small businesses in Windsor. You can check out the full article here: http://themediaplex.com/put-your-money-where-your-heart-is/