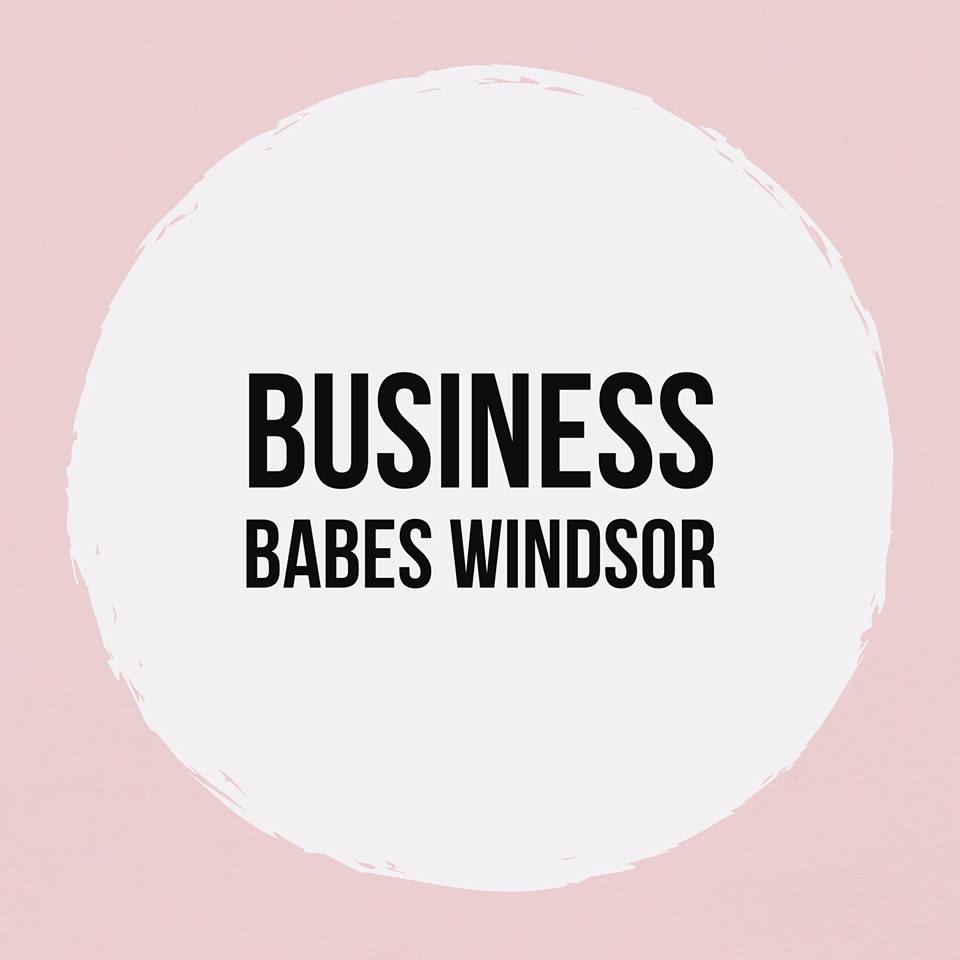 Entrepreneurship can be incredibly difficult. It can be stressful, tiring, exhausting, scary and often times, it can isolate you from friends and family who just don't understand what you're going through. It's for this reason that I decided to start a small Facebook community where female entrepreneurs in the Windsor area can connect, network, educate and inspire each other on a regular basis. Members can share their entrepreneurship story, reach out for insight, promote events/promotions, ask questions, share inspiration, motivate others and just enjoy connecting with other women who understand their mindset and goals.
Business Babes Windsor is in its infancy right now, but it would be great to see more female entrepreneurs join up. Being a mentor is such a valuable experience and I'm a big advocate of helping others succeed. In my opinion, we rise by lifting others and this group makes that possible. Whether you've been an entrepreneur for years, you just started a business or you're curious about what it all entails, this group offers the perfect casual backdrop for conversation and education at any level.
Supporting local is incredibly important to me so encouraging others to explore entrepreneurship by providing them with the tools, network and support they need is the best way to give back to Windsor. Small, independent businesses are what make every city unique and vibrant. Plus, at the end of the day, the world could use more dreamers and doers!
It's no secret that Youtube has become a seriously powerful online search engine when it comes to music videos, news stories, cute babies, funny cats and everything in between. We've compiled is a list of 10 tips for small businesses that are interested in utilizing Youtube as part of their social media strategy.




1) Customize Your Channel
Having a channel on Youtube is like having a page on Facebook, it needs to be branded! Take the extra time to customize the colours so they compliment your brand, experiment with adding graphics and really make your channel stand out.




2) Utilize Subtitles
Since March 2010, Youtube has provided users with the option to add auto-captioning to their videos. By providing subtitles, you're allowing the hearing impaired all around the world to engage with your content, something that most companies ignore.




3) Beware Of Annotations
Have you ever watched a video and been annoyed by text appearing over top of the footage? If you have, you're definitely not alone. Don't be tempted to go down this route as annotations are very unprofessional and tend to be a big distraction to viewers. You want to grab people's attention and make a great impression but relying on irrelevant text to do that is not the best strategy.




4) Remove Offensive Comments
While everyone knows you should never delete negative comments from your social media pages, offensive comments can be a tough judgement call. You can't actually stop people from leaving unfriendly comments on your videos or your channel but you do have the power to remove spammy or offensive remarks. If the comment is negative or critical in nature, it should be left alone, especially if it's relevant. If the comment uses offensive language, racial slurs or is completely saturated in spam, removal is recommended. Keep in mind you always have the option to moderate comments before they are posted live so this may be a better solution in terms of managing your reputation.




5) Engage With The Youtube Community
Some people forget that Youtube is a social site so it's important to explore other users' channels and content. You can favourite videos that you like and are applicable to your business and even make suitable Youtube friends. If you'd prefer to stay away from associating with other individuals or companies, try searching for content or channels that are relative to your local area or a good cause that your company supports. Aside from being social, it's also important to stay up to date on Youtube's own news as the site goes though some fairly major changes from time to time and is always adding new features.




6) Organize Your Content
It's tempting to avoid organization, especially on Youtube, but making sure your content is viewer friendly is the most important part. Group together related videos, or stash older content in time-related folders. It's also important to keep in mind that Youtube offers the ability to embed entire playlists into external sites such as blogs or personal webpages so always keep that feature in mind when organizing content.




7) Don't Ignore Tags
As well as many other social sites, Youtube's content is organized on a tag word basis. This is an important facet that many users and businesses fail to recognize. A tag word system works on the basis of logic; what words will people type in to find your product? On the other hand, there are no limits as to how far you take the tag words so if you're offering a cat food product you can use words like "kitty", "cat" and "kitten" because you really never know for sure what people will type in. Youtube also offers about 15 categories to classify your content. Try to choose the most relevant but don't be afraid to experiment if your content falls into more than one category.




8) Promote Your Channel
Don't always assume that any interested viewers will come to you or automatically know you have a presence on Youtube. Utilize your other social media platforms as well as any external websites or blogs to promote and share your content. Keep in mind that linking social accounts can also help in terms of ensuring that your content is published across as many platforms as possible. There is also an embedding option that allows other users to showcase your video on their own external sites. This is always a benefit to you because the more views you get, the better!




9) Don't Be Scared Of Analytics
There are many free analytic tools offered directly through Youtube. The information they provide should never be overlooked as they give valuable insight into view stats, demographics, community and most importantly, discovery data which shows you how users found your videos.




10) Stay Active
Don't mindlessly create content for the sake of staying updated, but realize that its important to stay active. Even if you have no new content to post, continue to respond to comments or friend requests and work on building up a database of favourite videos. If Youtube is a platform you're very interested in utilizing, don't let your enthusiasm dwindle after the first few weeks because it's important to remain active. Come up with a schedule that works best for you and try pre-planning your content for videos so it's easier to stay organized and up-to date.