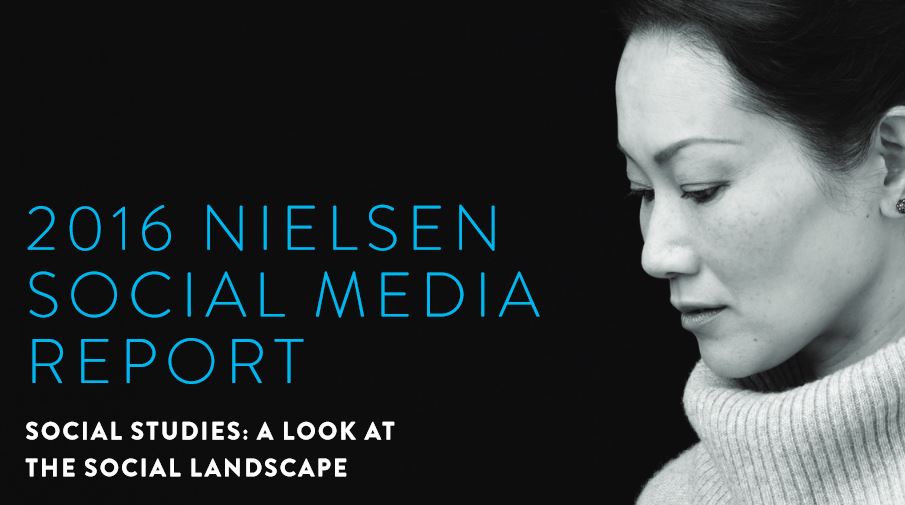 It's that time of the year again and I'm super excited to be checking out Neilson's 2016 Social Media Report! If you've never read it before, the document highlights the social landscape of the past year, looks at trends and outlines interesting facts/stats. It's a goldmine for presentation content and also makes for an interesting read, especially when you compare it to reports from years prior. There's something exciting about watching your industry thrive, grow and develop over time!
Just a few pages in and the stats speak for themselves. Computer usage/accessibility has dropped while smartphone and tablet usage grows. Additional stats further strengthening the notion that mobile is here to stay and smartphone usage is taking over. The bottom line and underlying message of this year's report: if your content isn't mobile friendly, you're in for a rude awakening.
Every single demographic has shown significant growth when it comes to time spent using social media and that's all contained within the first 6 pages! The document outlines internet purchases, content ratings, engagement, simultaneous usage, TV versus social and so much more. Dedicate some time this week to go through the document and pick out some key facts that pertain to your business or how you use social media. To view or download the full 2016 report, click here.

We all like to think that our lives revolve around Facebook. We aren't afraid to brag about the time we spend each day sending friend requests, uploading photos, tagging friends and updating statuses but can you really consider yourself a Facebook power user?
20-30% of Facebook's total population of users are considered power users and the infographic below provided by DemandForce provides some insight into what being a power user is all about.  Keep in mind that a power user doesn't necessarily mean you're good at everything. In fact, only 5% of Facebook users excel in four or more of the core Facebook actions. For this reason, power users tend to be great at a single, basic Facebook activity such as commenting on other's posts or pressing the like button.
Check out the infographic below to find out if you can call yourself a Facebook power user!