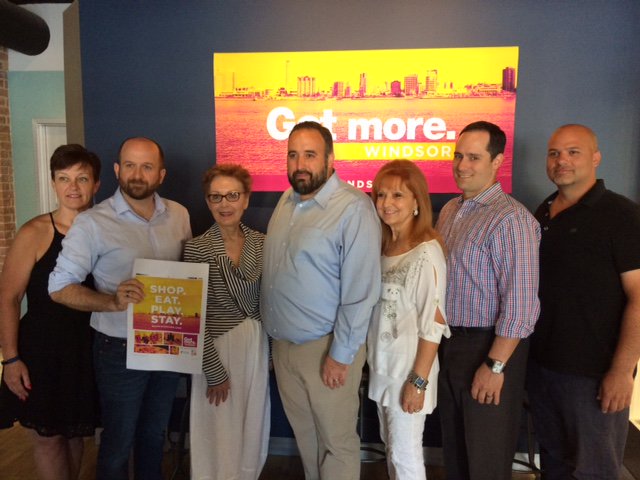 Super excited to be part of the More Windsor campaign launch today at Imaginative Group in Pillette Village. The campaign has multiple neighbourhoods collaborating in order to entice Americans to explore all that Windsor-Essex has to offer. The Downtown Windsor BIA, Wyandotte Town Centre BIA, Via Italia, Walkerville, Olde Riverside BIA, Pillette Village BIA, Belle River On The Lake BIA, Harrow BIA, Essex BIA and Tourism Windsor-Essex Pelee Island are all on board to spread the Windsor love.
More Windsor will be rolling out a multi-medium marketing campaign including magazine ads, newspaper ads and social media marketing that will have these BIAs working together to promote everything they offer to our friends across the border. From incredible restaurants to award-winning events, there is so much to see and do in Windsor so why not share that with Detroit? Organizers are excited to have BIA's and tourism organizations collaborating and working towards a unified goal that helps the whole community.
If you're interested in learning about More Windsor, check out the website and be sure to follow them on Facebook, Twitter and Instagram for cool local updates and promotions.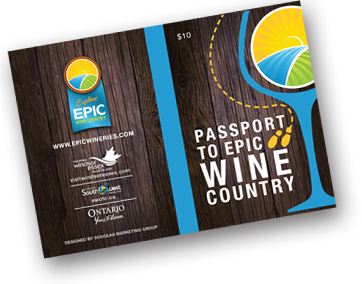 Do you use Facebook? Do you love wine? If you've answered yes to both of these questions then it's your lucky day because Blab is giving way two EPIC Winery Passports on Facebook and you could win! Follow this link to the original post, complete all the qualifying actions as stated and cross your fingers because you might have the best excuse ever to visit some of our amazing local wineries.
Not familiar with the passports? These little booklets contain information/maps/directions for all of our EPIC local wineries as well as discounts/special promotions for pass holders at the wineries and other businesses in the county. Use your passport to get a freebie or discount at a whole bunch of awesome local restaurants, shops and more. Plus, once you collect a stamp from 5 wineries, you get entered to win a quarterly draw! To learn more about EPIC wineries and the passports, check out their website.
Contest closes Thursday February 9th 2017. Enter now for your chance to win and good luck!