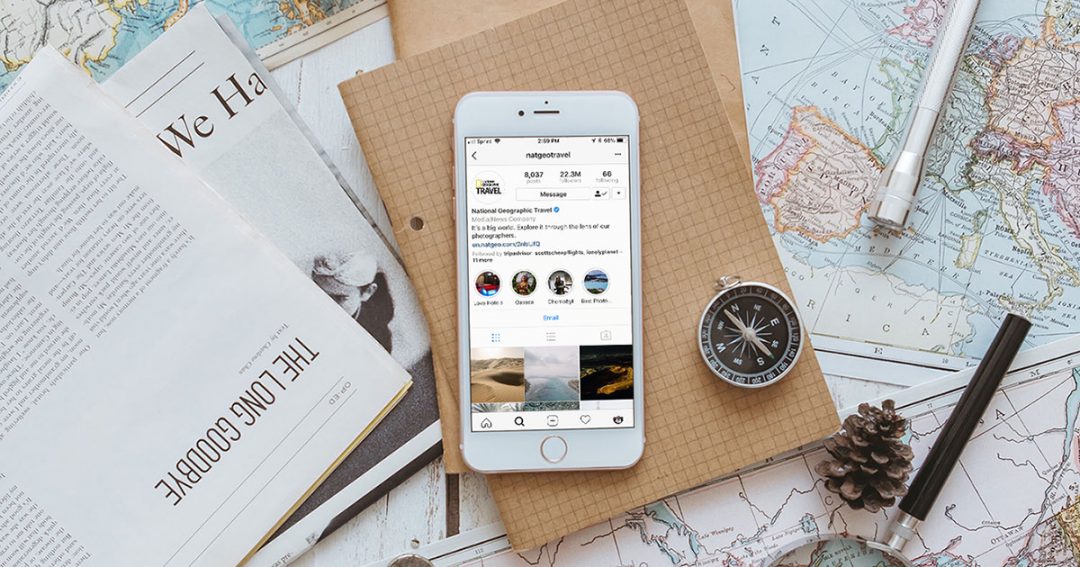 We use social media in just about every stage of travel. We discover where we want to go while scrolling through Pinterest and Instagram. We've ditched guidebooks and translation guides in favour of apps like Lonely Planet and Google Translate. We're avoiding travel agents and instead, are using Expedia, Kayak and other travel hacking websites to get us the best deal. Then once we're off on our adventure, we use Instagram, Facebook, Twitter & Snapchat to keep our family and friends updated with our epic moments as we go.
I recently arrived home from an epic vacation in Costa Rica and while I turned off my notifications and took a hiatus from managing accounts, I did sign into my personal profiles to keep my family and friends in the loop with all my adventures. I recorded videos, posted boomerangs and filled my Instagram feed with photos as I made my way through my ten day adventure. As I develop into a more avid traveller, I'm discovering that social media plays a large role in how I research, plan and share my travel experiences.
Technology has done more than make travel convenient, it's also made the process a lot more eco-friendly with advance digital checkins for hotels, e-tickets for events and boarding passes that can be scanned on our phones.  It's also helped simplify our packing routines by squeezing multiple functions into singular devices like smartphones.
It's even helped us surpass one of the biggest previous barriers known to travellers; understanding and using foreign languages. It's eliminated the need for phrase books by giving us the insight we need in the palm of our hands through apps like Google Translate and Duolingo. Technology has also made the entire process easier and safer when it comes to electronic payments.
Aside from technology impacting travellers individual experiences, businesses and tourism boards are also getting in on the action with branded and location-based hashtags promoting certain regions or activities. Businesses are also using chat bots on social media to answer questions, deliver tailored customer service solutions and provide added value to travellers. No matter how you spin it, technology has drastically changed the travel industry and will continue to impact it as more advancements are made. No one knows for sure what the future will hold for travellers, but you can bet it'll be pretty cool!
How has technology made your personal travel experience better?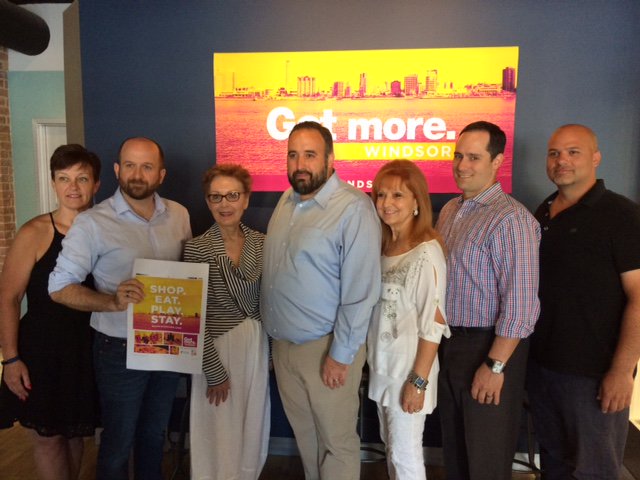 Super excited to be part of the More Windsor campaign launch today at Imaginative Group in Pillette Village. The campaign has multiple neighbourhoods collaborating in order to entice Americans to explore all that Windsor-Essex has to offer. The Downtown Windsor BIA, Wyandotte Town Centre BIA, Via Italia, Walkerville, Olde Riverside BIA, Pillette Village BIA, Belle River On The Lake BIA, Harrow BIA, Essex BIA and Tourism Windsor-Essex Pelee Island are all on board to spread the Windsor love.
More Windsor will be rolling out a multi-medium marketing campaign including magazine ads, newspaper ads and social media marketing that will have these BIAs working together to promote everything they offer to our friends across the border. From incredible restaurants to award-winning events, there is so much to see and do in Windsor so why not share that with Detroit? Organizers are excited to have BIA's and tourism organizations collaborating and working towards a unified goal that helps the whole community.
If you're interested in learning about More Windsor, check out the website and be sure to follow them on Facebook, Twitter and Instagram for cool local updates and promotions.