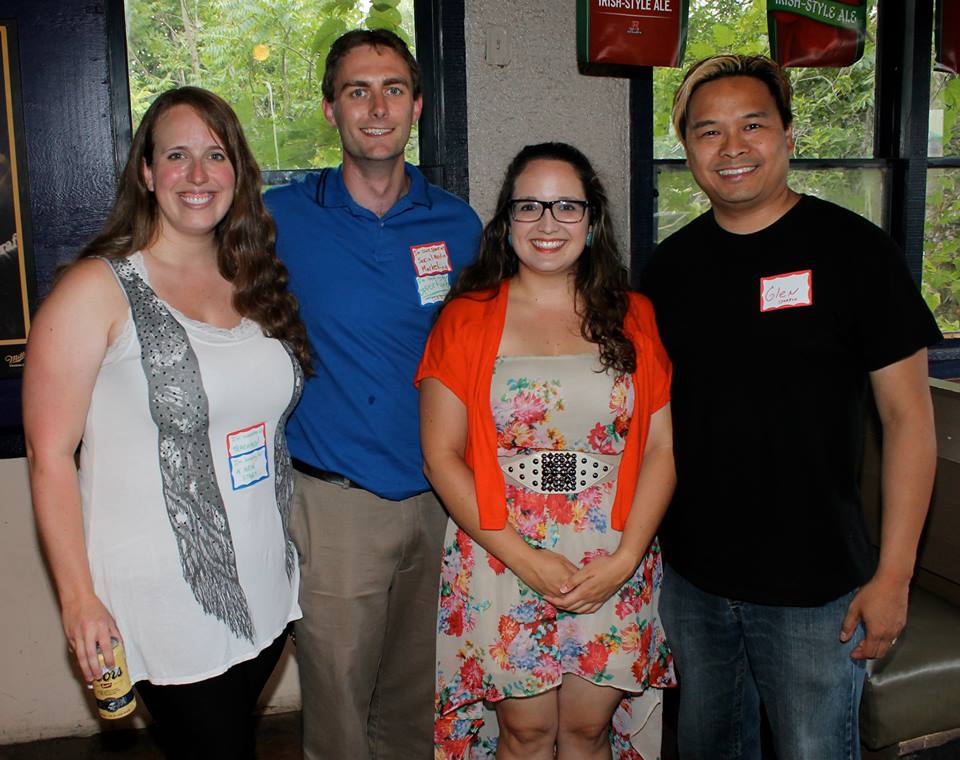 Last week I had the opportunity to speak at the YKNOT Windsor-Essex 3rd 3rsdays Monthly Mixer as part of a new initiative from The G.L.E.N. Project called the Mentoring Young Minds Speaker Series. I sat down with Glen to talk about why I choose to stay in Windsor-Essex, how I established my business, the pros and cons of the city, insight into entrepreneurship, and advice for young people that are looking for jobs or opportunities in the area. We received many questions from the audience and were able to have a great discussion about living and thriving in Windsor-Essex. If you missed the event, we hope to see you at the next 3rd 3rdsday Monthly Mixer in September where Glen will be interviewing another awesome young mind! Be sure to connect with YKNOT Windsor-Essex on Facebook and Twitter to get updates on upcoming events.
-Katie
Almost exactly one ago, the youth retention task force that Katie helped start received funding from Trillium to continue tackling the issue of youth retention in the region. After many months of planning, interviewing and organizing, Blab is proud to present the branding for the organization that will spearhead youth retention in the region for the next 16 months and hopefully beyond; YKNOT Windsor-Essex.
We spent weeks brainstorming, exploring different options and researching concepts with our intern Anna before we decided on the perfect fit for the organization. As young professionals with such strong personal ties to Windsor-Essex, we're very excited to have been chosen to brand this initiative!
As part of the launch the team would like to ask what ties YOU to Windsor-Essex? For more information and to get involved, be sure to check out the website we created at www.yknotwe.ca. Stay in touch with them on Facebook, Twitter and Instagram for more updates after the launch!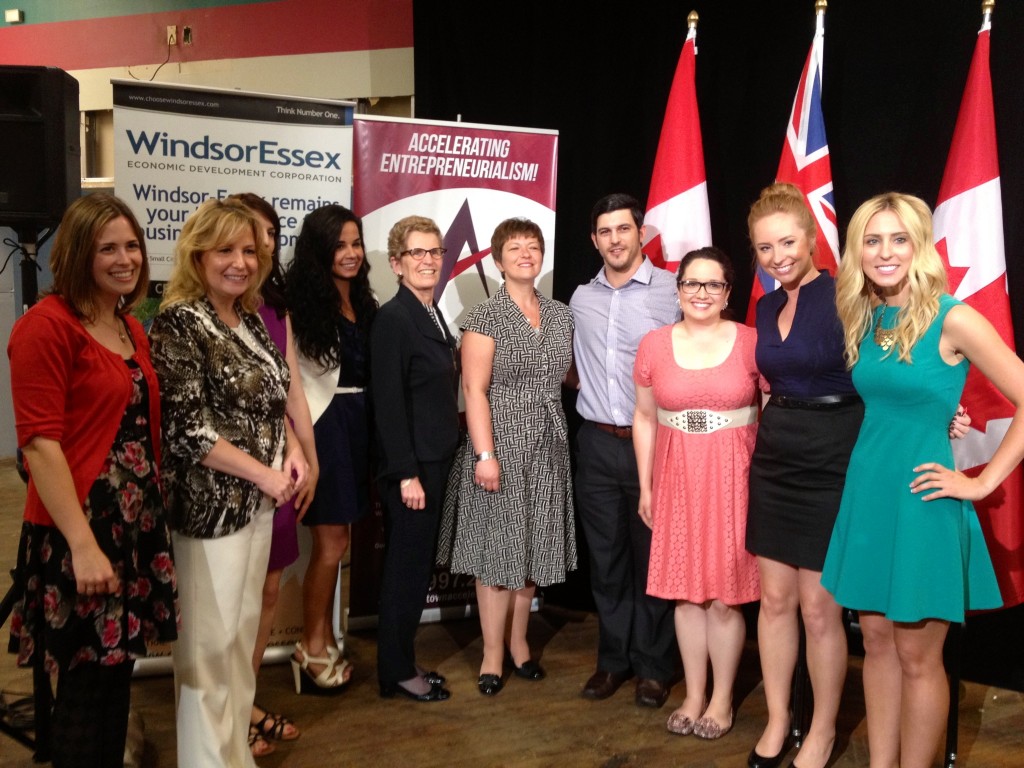 As part of the Youth Retention Task Force, Blab Media is proud to announce that the task force has received a grant from the Ontario Trillium Foundation for $105,500 that will be used to fund an 18-month pilot project that was designed to connect youth with job opportunities in Windsor-Essex. As part of this pilot project, the task force has also created a full time contract job that will provide one well-qualified young person with a valuable employment opportunity.
Ontario Premier Kathleen Wynne and Windsor West MPP Teresa Piruzza were on hand to announce the funding and meet the members of the task force.