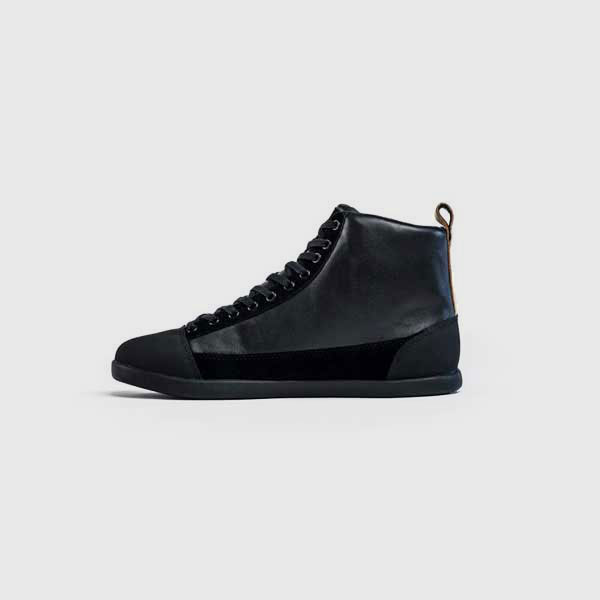 Last night Steve Jobs, former CEO and co-founder of Apple, passed away at the age of 56. Today it is clear that the world has lost a brilliant mind and a passionate entrepreneur that revolutionized technology through his design, marketing and creation of personal computers and mobile devices.
In 2005 Steve Jobs addressed the graduates at Stanford University. He shared with them his life story and his advice as they move forward and progress through life. It was a moment that I'm sure many of them won't soon forget. His message was simple, "stay hungry, stay foolish."
Thanks to Steve's innovative designs, businesses like mine exist and thrive. I can run my business using only an iPhone and a Macbook computer. I can listen to my music, update all my social networks, keep up to date on industry news, manage invoices, share files and do an infinite amount of other things at any given time. The technology that he dedicated his life to has helped make mine easier and the same goes for many businesses. There are jobs that exist today because of his desire to push the world forward and these technological advancements will continue to create jobs far into the future.
In the past 30 years, Steve Jobs managed to build an empire out of a garage based business. He grew Apple into the powerhouse brand that it is today and along the way he shaped the way people listen to music, share information and view the world around them. There is no doubt that his passion for technology and his drive to succeed has opened up a world of possibilities. His desire to change the world has blossomed into a legacy and it is certain that not many business men manage to make such dramatic and positive changes to human civilization. Let's celebrate the life of an icon whose imagination knew no boundaries and whose creativity shaped our future.
If you're a Mac user, yesterday was a big day and chances are you've already spent a few hours exploring the new software update that included the App Store feature. Basically this means that you can now download Angry Birds on your computer as well as your smart phone…oh and there's other apps available for download too. The store is very well organized and the concept is exciting because it means the world of apps is progressing even further, stretching from smart phones to personal computers. If I didn't already have a Macbook, I'd want one now, and that's exactly what Apple was hoping for, increasing consumer demand for their product and keeping current users happy with the ability to extend game play and app usage to another platform.
You can find programs like iPhoto and Keynote as well as apps that appeal to musicians, graphic designers, fashionistas, serious gamers and everyone in between. Apple has now pinpointed a very specific sector of the market that they, for the longest time, did not have control over. Why would I go to Best Buy and purchase a computer game for anywhere from $20-$40 when I can purchase something very similar (if not exactly the same) right from my house and pay $5-$10? Once again Apple dominance has exerted itself but it seems to be a serious benefit to the consumer. It's always nice to have a choice and now I do.
After exploring for a while I've come up with a few recommended apps. First off, Twitter is a must-have and not having to log in online makes me very happy! I've never been a fan of tweetdeck or hootsuite, I found they gave me nothing but problems in terms of functionality so this is a breath of fresh air! Second, I love the simplicity and effectiveness of Caffeine. Anyone who frequently gives presentations or watches videos on their computer will understand how convenient it is to have a switch in one spot to disable the screen from fading or the computer from sleeping/turning off. Lastly, Booxter looks like an excellent way to keep track of your books, movies, music and comics. Any collector can appreciate the simplicity and the organization this app offers.
Will the app store translate well to personal computers? Will users participate? Is this just the beginning? There's no way to know for sure what the future holds but there's also no denying the power of the app! I for one am very excited to see what possibilities lie ahead and exactly how much computer memory I can consume with download apps.
Apple is no stranger to innovation so when Steve Jobs announced the creation of Ping, a social network for music lovers, people weren't very surprised that he'd managed to do it again. Social networking has been a hot spot for brands and businesses alike to interact with consumers and potential consumers via multiple platforms that are built around a variety of different interests. However, what about bands and artists and people with a real passion for music? Apple saw an opportunity and seized it. Not only that, but they did so with such precision that only 48 hours after its debut, Ping had already acquired over one million registered users.
The social network, offered as part of the iTunes 10 update, allows users to create a profile with a photo and other personal information, and add friends and artists they appreciate. Once they've joined, users can specify which genres of music they prefer and see what friends and artists are listening to. Users can also post reviews on songs, albums or artists for everyone to see and link to them from their profiles. Ping not only allows an expansion of your musical library, but it also gives people the ability to interact through a shared passion for music.
Not every artist has jumped on the bandwagon but those who have are already establishing fan bases quickly. From the perspective of an average user, I can say that the reason I enjoy it so much is that I love discovering a new band or artist and completely emerging myself in their sound. If I can see what tunes Madonna is listening too, you better believe I'll check them out. If I, as a fan, am interested in an artist's music, I can bet I'll also be interested in what that artist is listening to personally since there is no doubt that their musical choices influence their own sound to some extent.
Aside from the people who dived in early, there may be a few who are hesitant to share their musical library with the world, and for good reason! Who doesn't have at least ONE embarrassing track on their iPod? I know I could name a few! Luckily for these people, Ping offers the option to display music you like on your profile, or not. As for privacy, Ping has kept it very simple. You're either private or public. If you choose to remain public, anyone can follow you (similar to Twitter) without your permission and your profile photo and provided information will be accessible by anyone on the network. If you choose to remain private, no one can follow you but your name and photo will appear for some options such as writing reviews.
For the time being one of the biggest downfalls I've managed to spot is the horrendous "recommendations" Ping offers. Instead of tying this into iTunes' Genius feature, Ping is simply pulling the top artists on the network which presents two problems; the recommendations are nowhere near the music I enjoy and Ping can only pull from which artists have signed up so if you're favourite artist doesn't have a profile, you're out of luck, at least for the time being. Hopefully Apple will clue in and fix this issue in the future but for now it looks like I'll be using the search bar a whole lot.
From what I can tell, Ping is just your average social network so far. There are many updates, changes and additions that need to be completed before Ping can rise to its ultimate potential. What it requires to be successful is not unattainable and knowing Apple's track record, it should not be difficult to incorporate. Ping isn't incredibly useful just yet but it has managed to lay a solid base for a future worldwide platform that has the potential to change the way people share music.